Some bookmakers are more popular than others because they offer better betting options and have many famous lucky winners. 1xBet is a leading bookmaker regarding the number of winners who have hit the biggest jackpots and games with tremendous odds. It proves there are many risky players, and the leading bookmaker can pay such large sums. So, let's look for the luckiest winners at 1xBet and discuss how you can be one of them in the future.
Top Winners at 1xBet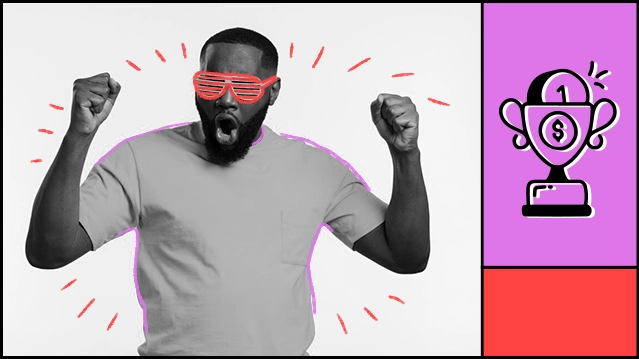 Many think that million-dollar wins are just a marketing tool to create good publicity. However, history tells us that real people from different countries have managed to leave the betting site with a considerable amount of money. Let's take a look at the biggest recent winners and check out their betting strategies.
One of the most famous winners at 1xBet is a Makhazhan from Almaty, Kazakhstan. His big win comprised 44 accumulator bets, with the average odds of each selection being 1.44. He managed to wager $238 and leave the bookmaker with over $2 million in his pocket. Was that luck or a good strategy? Makhuzhan himself said that he's a big football fan and loves the sport so much. He did not make the bets randomly; he had an analysis of each of the 44 matches. Of course, a bit of luck followed him. After all, there's no such thing as good results without luck and preparation.
The second famous winner at 1xBet is Akin. He also had the desire to play football and placed a bet of $1000 consisting of 14 selections. It sounds like an unbelievable experience, but he managed to win $1,200,000 from it. That's a little less impressive than the previous win of 44 selections, but still blows your mind.
Axel is the third winner on our list and, once again, the winner of the accumulator bet. Axed won $350,000 on two accumulator bets of 9 and 10 events, respectively. With average odds of 1.2-2.4 on the first and second bets, he bet $1000 and $700 and managed to win such an amount.
There's one thing that unites them all. It's the love for the sport they bet on and a great preparation for it. Not only did they analyze each game individually, but they also sorted out the games they were most sure of. The key principle of a successful accumulator bet is to pick the right games. Of course, the more you bet, the less chance you have of hitting all of them. However, to increase your chances, you can take advantage of accumulator bonuses. Such offers increase the potential payout and the odds of winning, and some allow you to lose one or more rounds and still be in the game.
How to Win at 1xBet
Winning at 1xBet is the most pleasant moment, but not many players know what to consider and what to study in order to win more often. It's possible to reach the 1xBet customer care and ask any question on how to bet. But we've prepared a quick guide on what to look for when choosing games, which bonuses are beneficial, and which ones just look valuable. We will take into account the most important techniques that bring winnings to new and already experienced bettors.
Read sports analysis and gather information. The most important step before betting is to prepare and analyze the sports you want to bet on. Open the previous games, look at the statistics, analyze the head-to-head matchups, and evaluate the favorites and underdogs. Compare the odds offered by different bookmakers.
Read the news. The pre-match sports news is important as you can find out about the current line-ups, players' conditions, and possible injuries. Also, read the analysis of popular sports analysts. They would help you to clearly understand the chances of each team.
Avoid high odds games. Even though high-odds games offer bigger payouts, they are harder to win. And in the long run, such a strategy is less likely to be profitable. It's better to add several selections of medium-odds events to create an accumulator.
Manage your inflows and outflows. Betting becomes difficult when you place bets randomly and never keep track of your winnings and losses. So, keep your betting budget under control, and never forget to track your inflows and outflows. Also, never exceed the budget you're willing to lose. Determine the amount of money you can walk away with. And if you lose that amount, take a break. Such a technique will prevent you from making hasty decisions and from wanting to win back the lost amount.
Choose less risky betting markets. 1xBet has an extensive sportsbook with various betting markets. However, some of them are more risky than others. Make sure you stick to markets you're familiar with. For example, you can stick to Double Chance, 1×2, or Over/Under. Don't start with Correct Score or similar markets that are really complicated to predict.
Conclusion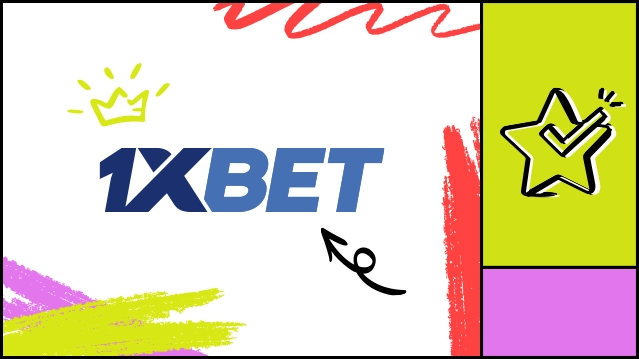 Preparation is the key to success. Never place bets you have nothing to rely on. Multi-million winners have robust strategies that they have tested for days, and when the luck comes, they are ready. As you can see, the winners at 1xBet are real, and you can stand next to them one day. Remember that luck comes to players who put in the effort. So make sure you follow the recommendations above and do your research before placing a bet. This is especially true for players who want to hit the accumulator jackpot.