Playing money games online will obviously necessitate some financial investment from you. Even though no deposit bonuses can sometimes save your budget, most betting websites will still require you to invest some money before you begin your activity on the platform. And even Helabet, the well-liked local betting site, is no exception.
Beginners, in particular, may find it challenging to deposit money on online platforms, so it is always useful to stay informed and feel comfortable with the process. That's why we decided to explore Helabet's depositing process as well as some of its key features. Let's begin!
About Helabet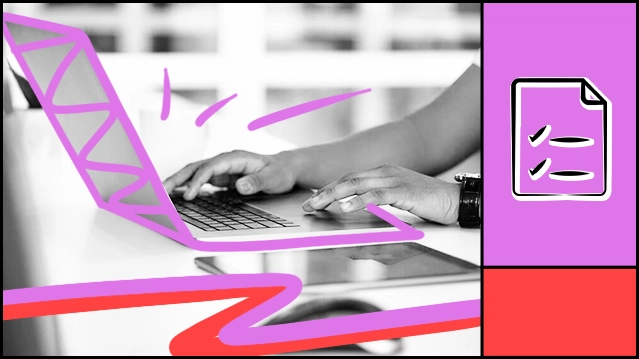 Helabet is a popular betting website in Kenya that was launched in 2015. It is well-liked by local punters for being a locally based platform with its headquarters in Nairobi and being licensed by the BLCB, which makes the company reliable and safe to use.
Kenyans value it for having all of the necessary features an online sportsbook requires, such as beneficial promotions, great betting offers, high odds, and, of course, a large sports library, in addition to having the image of a very trustworthy organization on the local market.
By registering on Helabet, you will have access to the following betting opportunities. Read more about them in our Helabet Kenya review.
Diverse array of betting markets and bet types
Betting on live events
Welcome bonus for newcomers
Virtual sports wagering
Mobile betting via application
Large array of promotions and bonuses
It is also worth noting that Helabet offers a casino section with modern slot machines and live table games, in addition to sports betting.
Helabet Deposit Methods in Kenya
Now, it is time to look at the various ways you can put money into your account. But before we get to that, you should know that depositing on the platform is required if you want to benefit from the site's services. Even the current welcome offer on the platform requires a minimum investment of 100 KES. Without further ado, let's move on to the list of available payment options to top up your balance on the site.
Overview of Helabet Deposit Options in Kenya
When it comes to payment methods, the majority of those chosen by the company are completely safe and trustworthy. These services are used to make money transfers on a variety of other betting websites and online platforms, including those unrelated to online gambling. The majority of these options are simply online banking services provided by other organizations that will allow you to quickly and safely transfer money to your Helabet balance. Here is a list of the available options.
Perfect Money
Astropay
PhonePe
PayDo Wallet
Crypto
Jeton Cash
Jeton Wallet
M-Pesa
Comparison of Different Deposit Methods
Comparing all of these options for money transfers would be very interesting, but since they all offer secure and trustworthy services, it would be complicated to do so. Nevertheless, let us walk you through their features so that you can understand what they are.
Perfect Money
Perfect Money is a well-known and widely used e-money transfer service among Kenyan bettors. Its primary function is to enable you to transfer money online using an e-wallet. Even though the service is excellent, it uses a specific Perfect Money e-currency that you may find difficult to understand if you are unfamiliar with such services.
Astropay
Think of Astropay as a type of online wallet that will also let you send and receive money, but the currency in your wallet will be actual money this time. If you want to safeguard your primary financial information, feel free to use Astropay as an intermediary between Helabet and your bank account.
PhonePe
PhonePe is a mobile application that enables UPI-based online money transfers. It functions similarly to e-wallets and other online banking methods. It can be used to top up your balance on Helabet safely.
PayDo Wallet
The company PayDo offers a variety of online banking services that can be used for both personal and professional needs. You can perform numerous different financial transactions as well as set up a personal e-wallet or a merchant account using this platform. The PayDo wallet has a great reputation and is a nice way to invest funds on Helabet.
Crypto
Cryptocurrency, or "crypto," is essentially a form of virtual money that uses cryptography to secure transactions. As a result, the money you invest in crypto will be nearly impossible to trace. You can take advantage of this modern method of depositing money by topping off your Helabet balance using your favorite crypto e-wallet.
Jeton Cash
Jeton Cash is another type of intermediary between the Helabet website and your finances.
Once you have a JetonCash account, you can use your balance to make payments and transfers online to a variety of websites, including those that offer sports betting services.

Jeton Wallet
With the exception of being an e-wallet, Jeton Wallet is essentially identical to Jeton Cash. Whether you choose either of them, you can feel secure sending money to Helabet because the Jeton Wallet company is based in the U.K. and is well-known worldwide for being reliable and trustworthy.
M-Pesa
M-Pesa is Africa's most popular mobile money service, allowing users to conduct financial transactions online. The company's services are completely virtual, so no bank account is necessary to take advantage of them.
Deposit Limits and Processing Times for Each Method
Obviously, just like most sports betting websites, Helabet has specific rules regarding money transactions on the platform. Protecting each member's experience on the website is the administration's duty, which is why all money transfers should be properly regulated.
The company has set deposit limits in place to stop fraudulent activity on the website; the minimum and maximum investments you can make on Helabet are 100 and 150,000 KES, respectively. Please keep in mind that any transaction that exceeds these limits will be declined. Helabet deposits for all payment methods are usually made instantly; however, if the transaction takes longer than 24 hours, please contact customer service.
How to Deposit in Helabet Kenya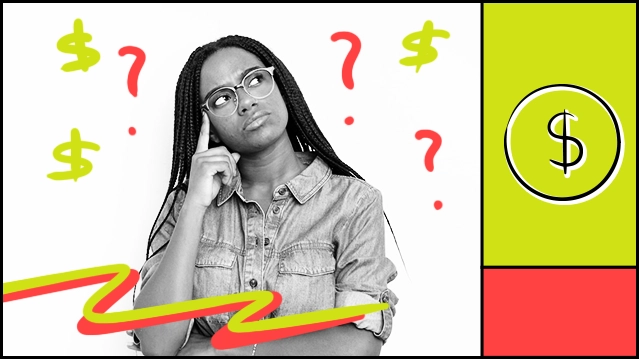 After learning about the Helabet platform and the specifics of the deposit process, you must be prepared to start your experience. Even though there are rare instances where they can take up to 24 hours to process, deposits on Helabet rarely take more than a few seconds. Basically, all you need to do is open your personal account and follow the website's instructions, but do not worry — we will walk you through every step of the process so you can easily complete the transaction.
Step-by-Step Guide for Each Deposit Method
The process of depositing money into your account remains the same regardless of the payment method selected. However, after picking your payment option, you must adhere to the instructions provided by that specific system. The main steps to follow are listed below.
Troubleshooting Common Deposit Issues
There are times when things do not go as expected, and speaking of deposit methods, you might run into some issues, especially if you are just starting out with betting. Check out the most typical deposit problems and how to fix them.
When depositing money on Helabet, the most frequent problem is having your transfer rejected because there are not enough funds on your e-wallet or for other reasons related to your banking system. When such issues arise, your first course of action should be to contact your bank or check your e-wallet balance. If there is nothing wrong with your payment system, we recommend contacting the Helabet support team.
You are attempting to deposit less than or more than the established limit. Be extremely cautious when entering the amount you wish to deposit to avoid having your transfer request rejected due to these regulations.
Being underage or having an unverified account can also cause problems when it comes to investing your money. Due to the strict regulations that apply to all financial transactions on the website, the administration has the right to forbid you from making any investments through the platform if it has suspicions about your account or identity.
How to Deposit at Helabet using Paybill?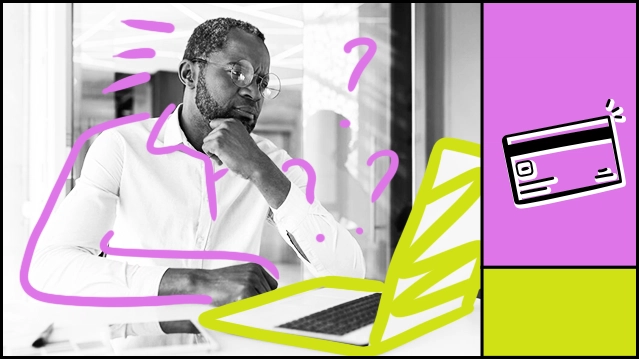 If you are used to making deposits using paybill numbers, there is no need for concern because the Helabet company handles such transactions expertly. This deposit method will be very useful if you're investing via M-Pesa. Don't worry; we'll provide you with a detailed explanation so that you can easily invest your money with this method. Ready for the step-by-step guide? Here we go!
Open the M-Pesa menu.
Tap on the "Paybill option."
Enter the 290007 number.
Under Account Number, type HELABET.
Put in the amount you want to deposit.
Type in your pin.
Click on "Send."
Done!
How to Deposit Money Through M-Pesa
If you're an M-Pesa user, the only thing you should keep in mind is that the platform's code is 290007. All you have to do is simply enter it into your paybill, enter the amount you want to deposit, and confirm the transaction. The transfer is usually instant, so you will not have to wait long to benefit from the platform's services.
Requirements and Fees for Paybill Deposit
Before making a deposit using the paybill method, you should be aware of the conditions and charges imposed by the payment option. Although the company makes an effort to be gentle with customers and limit those restrictions as much as possible, for the time being, they must be taken into account. Here they are.
| | |
| --- | --- |
| Minimum deposit amount | KES 100 |
| Fees | From KES 6 to 105 |
| Maximum deposit amount | KES 150,000 |
Helabet Bonus on Deposit in Kenya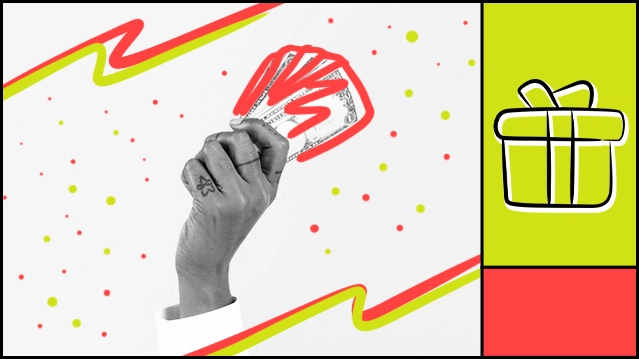 One of the best features of the Helabet website is its abundance of promotions and bonuses. Even so, we should admit that the welcome offer will always and forever be a favorite among Kenyan bettors, despite the fact that the site has numerous other very lucrative offers. Speaking of which, every newcomer to the platform is eligible after making their first deposit. To learn more, we advise looking at the specifics of deposit offers.
Overview of Helabet's Deposit Bonus Promotions
At the moment, Helabet has only two deposit offers available, the welcome bonus and the daily bonus. Both of them will require you to invest a certain amount of cash before being eligible for the gift, and obviously, the amount you will receive as a reward will depend on the amount you invest. Without further ado, let's discover these offers and their main characteristics.
100% BONUS ON THE FIRST DEPOSIT UP TO 10,000 KES: Since it is the first gift that newcomers typically receive following their first deposit, this offer is commonly referred to as the welcome bonus. If you are new to the website, we recommend that you take your time and become acquainted with the terms of this offer. If you want it to be advantageous for you and you really want to earn up to 10,000 KES, then you must deposit as much money as you can into your account. With the money you earn from this bonus, you will be able to take advantage of the website's betting options and boost your first Helabet experience.
Daily Bonus: The daily bonus is similar to the welcome bonus, except that it is given every day under certain conditions that we will discuss later. It is very profitable, but if you want to get the most out of it, you will need to invest a certain amount of money regularly. Of course, you should use the bonus funds you receive on the website as well.
Terms and Conditions for Bonus Offers
You didn't think getting these gifts would be simple, did you? Just joking. Actually, it is not that difficult, but there are still a few particular requirements and rules that you must be aware of before claiming your money gift.
A minimum investment of 100 KES is required for the welcome offer, but the problem with this requirement is that the less you put in, the less you will get back. Although it is entirely up to you, we advise that you deposit a sum that will be advantageous to both parties.
The daily offer operates in the same manner, with the exception that the minimum amount is 450 KES.
Also, you will not be able to withdraw your gifted money immediately because the company's rules for such promotions require you to wager your bonus at least five times in accumulator bets with odds of 1.50 or higher before you can take it out.
Instead of viewing these limitations as something that prevents you from profiting from your bonus, consider them as a chance to invest this money and earn even more.
Tips for Successful Deposits on Helabet in Kenya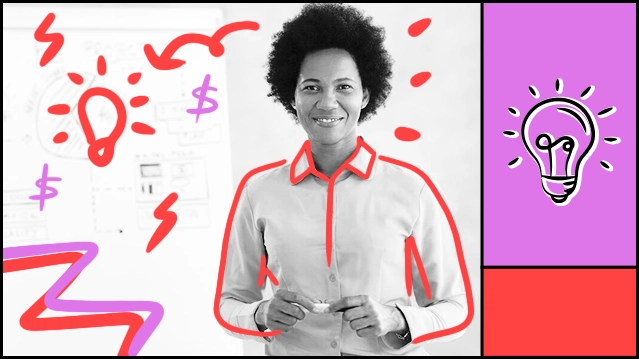 No bettor wants to pass up on some valuable advice, am I right? Whether you are a novice or a pro, everyone occasionally needs a reminder for a successful sports betting experience. It is not like making successful deposits is a contest or a game of skill in and of itself, so it is not that difficult. Even though maintaining composure and having a firm understanding of what you are doing are mainly all that is required for successful financial investments, let us offer some more interesting tips.
| | |
| --- | --- |
| Establish a budget | A great way to begin your career in sports betting is to have a budget set up for your deposits. Do you have any idea how many gamblers lose everything they have because of their addiction to gambling? All of these games should be played with extreme caution, and setting up a precise budget will help you keep your spending under control. |
| Pick a convenient payment option | If you intend to participate in sports betting on a regular basis, selecting a convenient payment method will save you time. Having to struggle through unfamiliar online banking services will make your activity unpleasant and slow. |
| Look out for bonuses | There are different gifts and bonuses that may be offered to you on Helabet depending on the amount you deposit into your account. Such promotions come and go, but it would be beneficial for you to take advantage of any free money as well as invest your own. Keep track of bonuses and promotions! |
Best Practices for Making Deposits Securely and Efficiently
The fact that the deposit procedure is rapid and easy doesn't always imply that it is done safely and efficiently. One of the essentials to a successful and secure transaction is knowing the right tips that will prevent you from making unwise moves. We advise you to look over some of the advice we compiled so you can always deposit and withdraw your money securely.
Always verify the information you supply, particularly card numbers and passwords.
Keep in mind that the website has deposit limits.
Don't follow external links and websites to deposit money.
Avoid making deposits in cryptocurrency; it can get messy at times.
Don't try to hack or trick the website.
Keep your e-wallet or bank account data in a safe place.
Common Mistakes to Avoid While Depositing on Helabet
Our final list of tips will help you avoid making the mistakes that beginners frequently make when depositing funds for the first time. These faux pas are frequently made by users who are unaware of the potential misunderstandings and things to avoid. Do not worry, though; we are here to assist you. The following are things you should stay away from when making deposits on Helabet or any other online betting site.
Providing inaccurate data about yourself
Falsifying personal information or logging into someone else's account
Being under the age of 18
Visiting external websites to make investments
Neglecting budget management
Giving strangers access to your e-wallet information
Depositing all of your money
Conclusion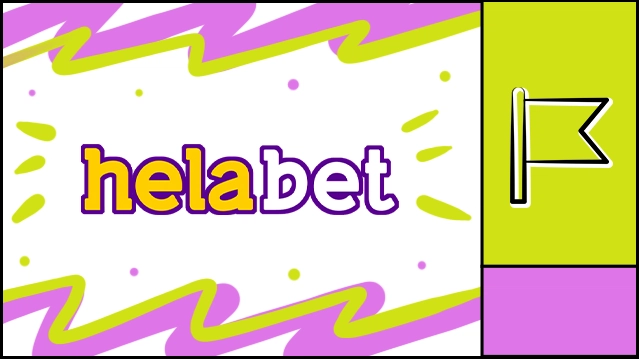 To sum up, we must acknowledge that the Helabet company did a fantastic job of making all users feel at ease with the deposit process. The website offers a variety of safe, reliable payment options that are all used by many other online users. You can invest your money using a paybill as well, which is very convenient, especially for members who favor using M-Pesa.
In addition to being very generous with deposit options, the platform is also very generous with bonus offers. New users will benefit greatly from the numerous promotions available for making a first deposit on the website.
We have covered the majority of the details about deposits on Helabet in this article, but if you have additional questions, feel free to look at the FAQ down below.
FAQ
How long does it take to deposit money in Helabet?
Usually, money transactions are done instantly.
What is the minimum deposit in Helabet?
It is KES 100.
How do I deposit into my HelaBet Kenya Account using M-Pesa?
Simply enter the Helabet Paybill number.
Does Paybill charge?
Yes, it depends on the amount you deposit.