OdiBets firmly holds the position of being one of the most reliable bookmaking companies in Kenya. The bookie has been operational for almost five years now, and has established its own style and approach to wagering and gambling. While the selection of sports may appear quite small, additional services, promotions, and betting markets will make up for it. In this article, we're going to briefly review the platform and provide you with comprehensive information on how to create an account on OdiBets. Let's get started!
Registering with OdiBets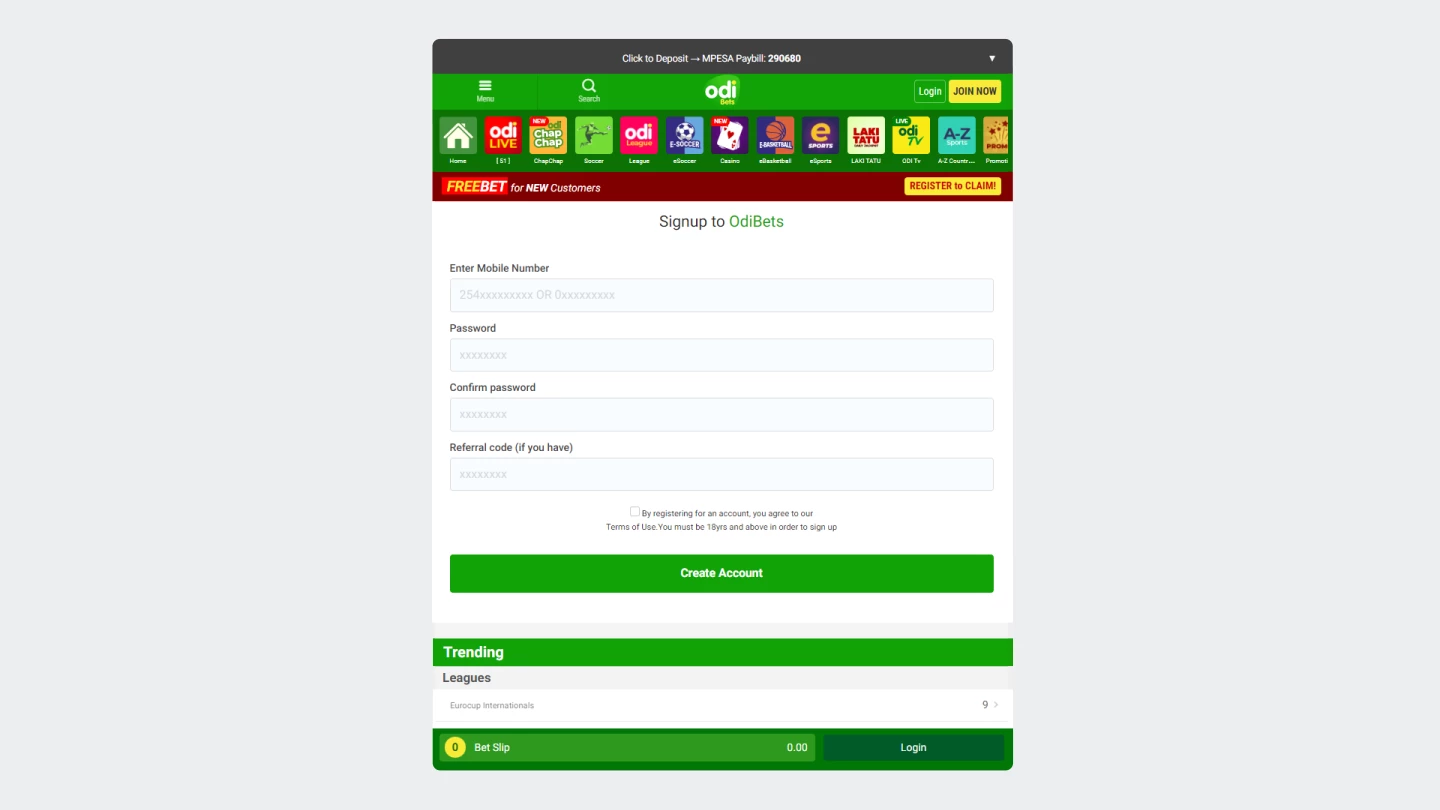 Creating an account on OdiBets won't take much time. In fact, you will spend no more than 2-3 minutes. The process is pretty simple, and here's how it goes:
Navigate to OdiBets or launch the app.
Hit the "Join Now".
Fill out the required details, including your contact phone number.
Provide the code that was delivered to the specified phone number.
To finally get started with wagering, fill out the account with additional details, like name and surname as they appear on the ID.
Done!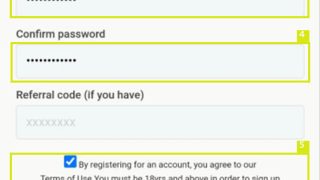 Keep in mind that, according to the OdiBets rules, only people aged 18 and older are eligible to register an account. The bookie has to verify your identity prior to making any withdrawals. It means that your priority is providing all the required details while registering. This may include your name, surname, address, and ID. Remember that data should be specified letter-by-letter as it appears on an ID or passport.
Alternatively, you're able to create an account via SMS. It can come in handy when you don't have an internet connection. If you'd like to use this method, simply do as follows:
Pick up the phone.
Submit the word "ODI" to 29680.
You will receive a welcome message from the platform.
The desired password for the account should be sent in return to a welcome message.
Shortly after, your credentials will be delivered via SMS.
Done!
The same signing up rules apply to the SMS method. Right after the registration, your account is anonymous, meaning you have to fill out the required information about yourself.
How to Login to OdiBets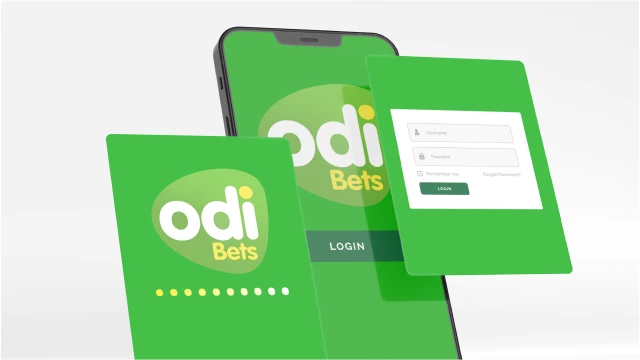 Once you have the OdiBets account, you're free to use it on both the website and the mobile application. Logging into the platform is as intuitive as you can assume. Here are a few steps you get to take:
Navigate to OdiBets or launch the app.
Hit the "Login" button.
Write the phone number, which was specified during registration.
Enter the password.
Click "Log In."
Done!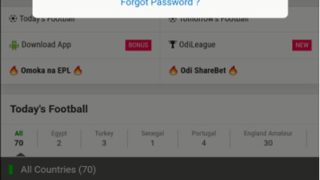 If you happen to forget the password, you can recover it by utilizing the "Forgot Password" button on the login tab. The phone number used during registration should be entered in the special field in order to request the verification code, which will help you reset the password.
How to Deposit Funds on OdiBets
Taking funds both in and out on OdiBets is quite an enjoyable process. If you've already associated your sports betting account with your M-Pesa account, here's how to make a deposit in the most efficient and quick way:
Go to the OdiBets website.
Make sure you're logged into your account.
Locate the gray "Click to Deposit" button and tap on it.
Enter the amount you wish to take in.
Hit "Deposit from MPESA."
Done! Briefly, you will receive an SMS notification about a successful transaction.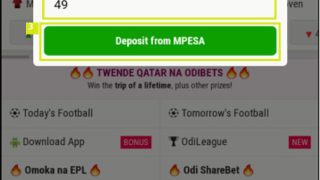 Available Payment Methods
You can easily top-up your balance by using the M-Pesa app on your phone. As an alternative, you can simply find a terminal for payments in the nearby area and make a deposit with cash.
Online Sports Betting on OdiBets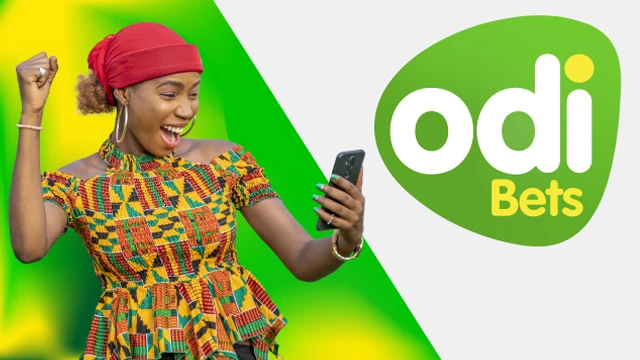 If you have created an account on OdiBets, you must be interested in four core sports disciplines, which are available on the platform. Soccer, tennis, basketball, and ice hockey are the only sports offered for sports betting. You're more likely to be excited if you have previous betting experience because you will notice how creative and large the selection of betting markets is. Even an avid punter can find something that will blow his mind.
Numerous original bonuses and perks await bettors on OdiBets. Each newcomer will be granted a free bet, and existing users can take advantage of the cash back bonus, bundles with internet traffic, free first deposit of the day, and many more, including special promos on local and international championships.
Whenever you are sick and tired of sports wagering, you'll be able to have fun at the OdiBets online casinos. Many different games and slots are offered to every registered user. Remember that gambling can be quite addictive, so keep your composure and stick to the main advice on staking.
Additional Features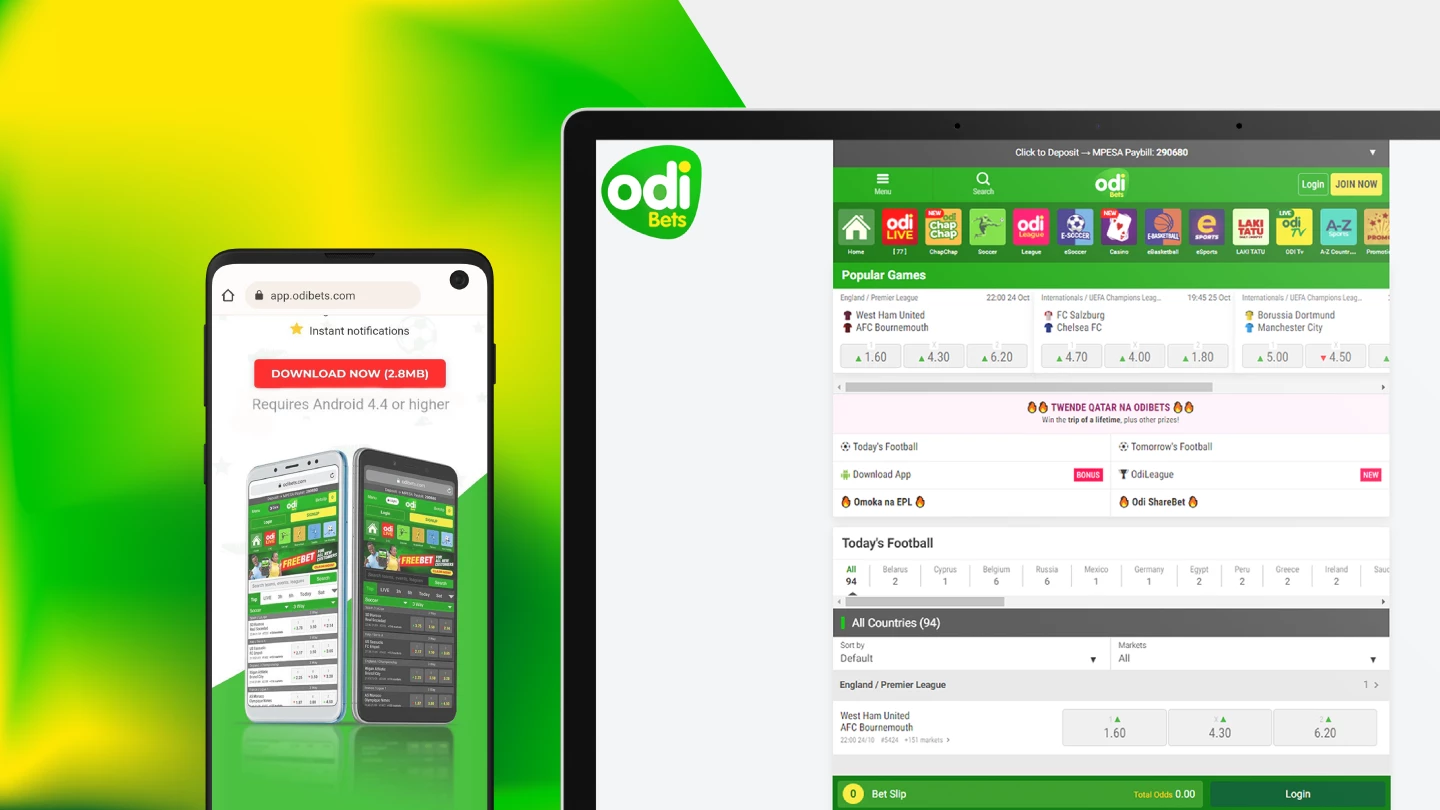 OdiBets also offers some extra features, which advance your betting experience to a new level. A greatly optimized mobile app is available for each Android-based device at no cost. Both on the platform and on the app, in-play betting can be used for placing bets. You're not restricted to only pre-match wagers, meaning you always have an option on how to bet, live or prior to the start of the game, and where to bet, be it on a PC or a mobile application. Don't worry about the comfort if you are an owner of an Apple gadget. The lite version of the platform can be utilized in mobile browsers like Safari.
The ability to track down your general performance and analyze previous wagers can also help you in terms of improving and increasing your wins. Many hedging and financial strategies suggest using such tools, and the greatest point is that you don't have to search for it somewhere else, everything is implemented on one platform. The OdiBets straightforward interface with a good balance of functionality and simplicity will help you figure out how everything works.
Conclusion
Many Kenyan bettors claim OdiBets to be one of their main wagering platforms. It's a rare thing that a punter sticks to the one and only bookmaker, since occasionally one company offers better odds on an upcoming match. OdiBets may be the best option to have in your pocket in this regard. And if you are interested exclusively in soccer, you can even consider using OdiBets only. The company operates absolutely legally and is known to be a trustworthy and reputable organization with a staff that deeply cares for its customers. As a result, there are no indicators to avoid the bookie. Moreover, the benefits and promos strongly suggest giving it a shot.