One of the most well-known sports betting platforms in Kenya is Betika. It's not a big deal to register at Betika and get started. However, before you proceed, you need to be aware of a few things. In this article, we will go through the fundamentals of betting on Kenyan horse races and how to profit from sports wagering overall.
What Is Betika in Kenya?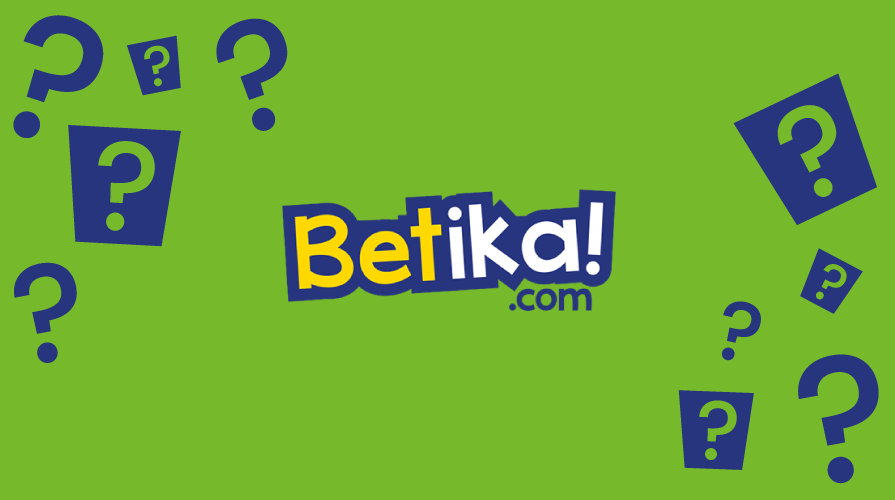 Betika is a Kenyan betting company that offers a variety of betting and gambling services. The company possesses a license, so you should not be worried about legal issues or the trustworthiness of the platform.
How to Register on Betika in Kenya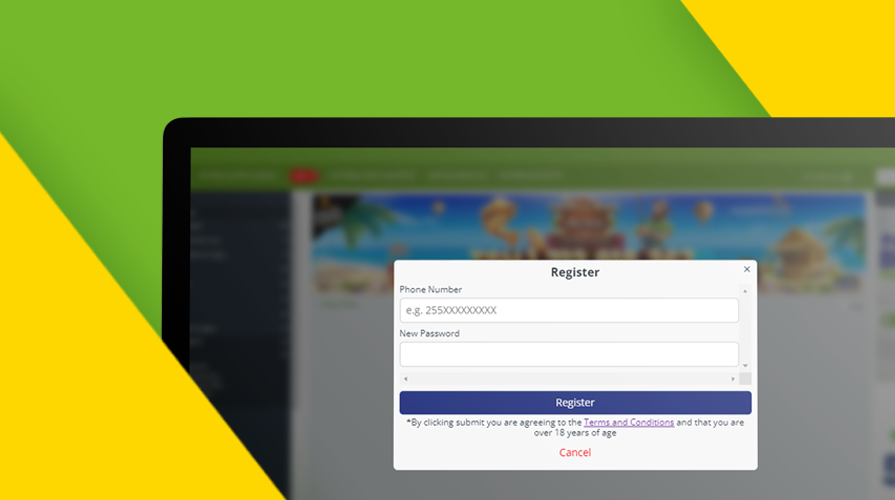 In order to become a Betika bettor you need to create an account, follow the step-by-step instruction below:
Open Betika official website.
Tap on the "Register" button in the upper right corner.
Fill in your phone number and desired password.
Confirm your phone number.
Fill out the rest of required information to finish creating an account.
Now you are ready to go!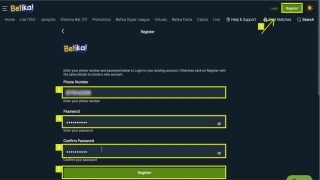 Sidenote, your account grants you access to the Betika platform via the official website and the mobile app.
How Does Betika Work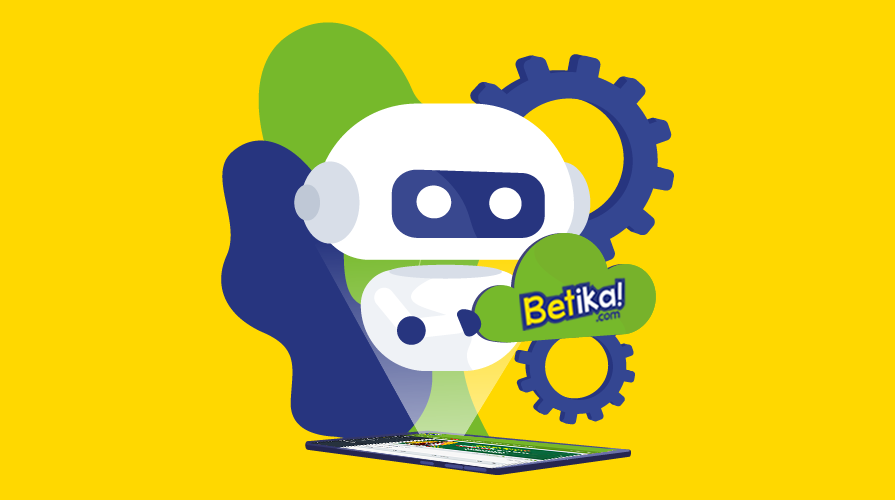 There are three ways to place a bet with Betika in Kenya. Let's examine the most common one:
Open Betika official website.
Check that you're signed in to your profile.
Pick the match you'd wish to wager on by utilizing the "Live," "Home," and "All Sports" tabs.
Tap on the most attractive betting market.
A formed bet slip can be found on the right side of the layout.
Enter the amount you'd want to wager.
Confirm the bet by hitting "Place Bet."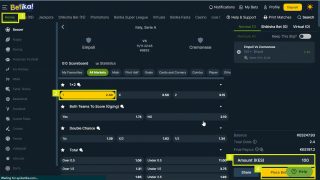 Your wager will be displayed in the "My Bets" section once it's been placed. As previously stated, there are some alternatives, including wagering via the app and SMS.If you prefer to bet on the mobile app, all the basic steps remain the same as in the instructions above for the website. However, if you'd like to place a wager via SMS, things will change.
You can send a wager to Betika through SMS by texting the game's ID, the kind of bet you wish to place, and your desired stake amount. SMS can only be sent if your phone number is linked to an active account. Please be aware that SMS must follow a specified format, so read the official website's actual guide before placing a bet through SMS.
How to Make a Betika Deposit
Go to Betika's website and then to your profile.
Choose the "Deposit" option.
Choose the most cost-effective deposit method from the options offered.
Enter the desired transfer amount.
Choose the confirm option.
Your transfer will be completed, and you will be able to begin betting!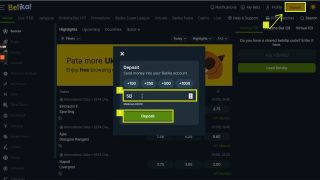 How Does Money Withdrawal work
Navigate to Betika's website, then to your profile.
Select the "Withdraw" option.
Select the most cost-effective deposit method from the available alternatives.
Enter the desired amount for the transfer.
Select the confirm option.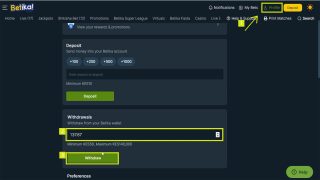 How to Bet on Kenyan Horse Racing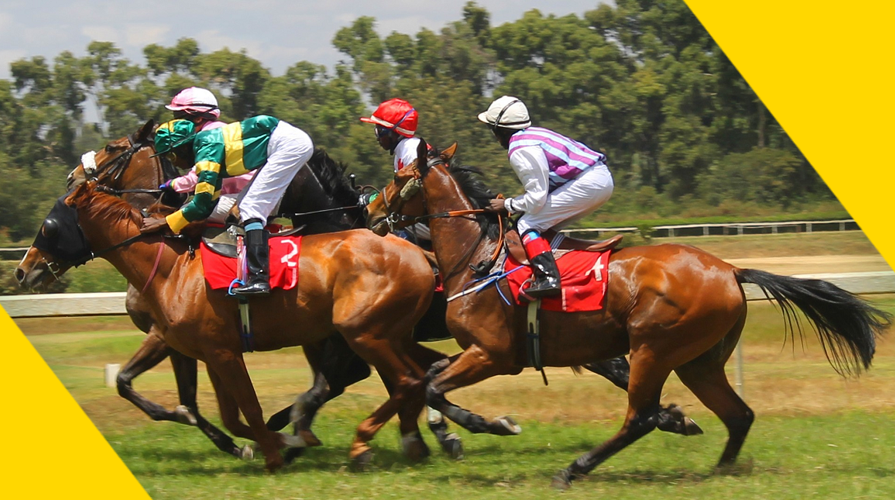 Many Kenyans like placing wagers on the country's horse races. Before you begin betting on races, there are several things you should understand. Here is a brief explanation of how to wager on horse racing:
Learn about the different types of bets.

There are many different kinds of bets that you can make. Betting on the winner or the first two horses to cross the finish line is one of many options.

Learn as much as you can about the horses and jockeys.

It's one of the secrets to winning a horse racing wager. Give careful consideration to the horse's present health, winning record, and jockey background.

Place your bets early.

If you want to get the greatest odds possible, you should place your bets beforehand because the odds for each race vary as the race draws near. However, you shouldn't decide hastily just to get it done; if you didn't have time to review the situation, skip the race and get ready for the next one.
How to Make Money by Betting on Sports
If you know what you're doing, making money betting on sports may be a rewarding and entertaining activity. Here are some pointers for successful sports betting:
Spend some time studying.

Before making any wagers, do your research, just like with any other sort of investing. Be sure to research the teams or athletes you're betting on thoroughly and make an effort to predict how they will perform at the upcoming event.

Start small.

It's recommended to start out by making smaller bets until you acquire a sense of how the betting process operates. This tactic will support you in maintaining your composure and your willingness to place future bets.

Maintain your discipline and never stop learning.

This entails restraining from impulsive wagering and only putting wagers on games you are certain about. And you should always be hungry for new knowledge because there's always something you can learn to help you make better decisions.
Tips for Betting on Sports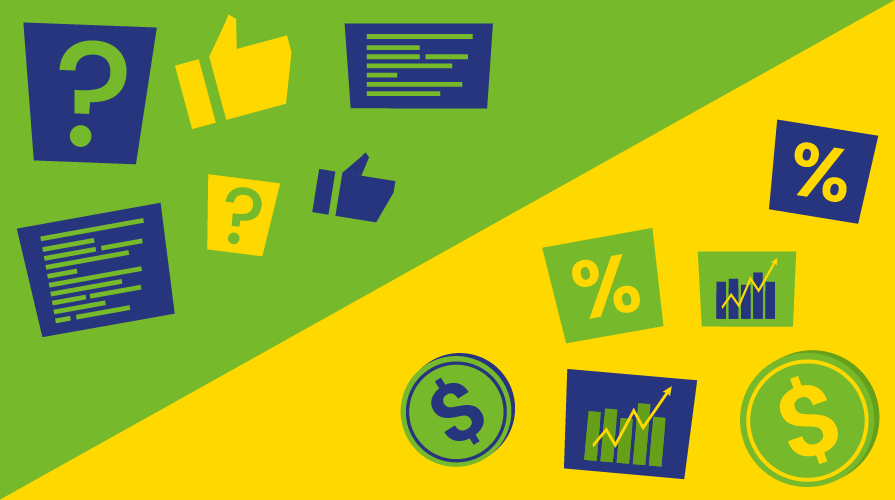 We have covered the pointers on how to make money, and now we would like to leave some generals tips in order for you to improve:
Limit your wagers to what you can afford to lose.

Sounds pretty obvious, but this factor is crucial when it comes to betting. Keeping in mind that gambling should be enjoyable, it is a good idea to build a financial safety net with limitations for yourself, even if you are always winning more, than losing.

Be reasonable in your expectations.

When making sports wagers, it's essential to establish realistic expectations. Expect to lose some bets rather than expecting to win every wager you place. You won't feel frustrated if you lose a wager if you do it this way.

Keep your head cool.

When making sports wagers, it's important to be patient and reasonable. Take your time and properly research each game before making any selections, even if you truly believe you know everything.
FAQs about Betika in Kenya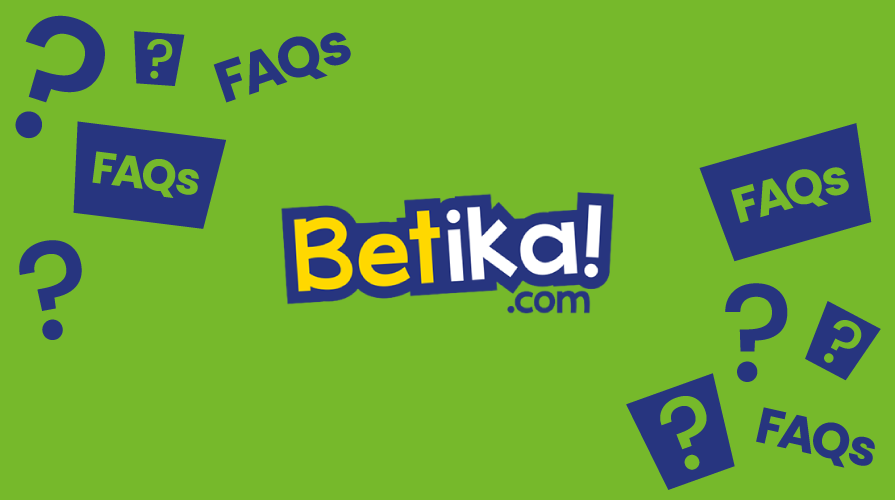 What is Betika in Kenya?
Kenyan-based Betika is a company that offers sports betting. Bets on horse races, football matches, and other sporting events are among the many betting options available.
How do I register on Betika in Kenya?
Registration on Betika is a pretty straightforward process that can be easily done at the official website. We have outlined registration in detail above on this page.
What are the minimum and maximum bet amounts at Betika in Kenya?
A single or multiple bet requires a minimum wager of 1 KES. A pre-match single or multi-bet may only be placed for a maximum of 500,000 KES.
Can I place bets on international sporting events at Betika in Kenya?
Yes, Betika in Kenya allows you to wager on international sporting events. For each event, there are actually a variety of different betting possibilities. For the most recent odds, make sure to check the website.
What payment methods are accepted at Betika in Kenya?
The payment options accepted by Betika include debit cards, credit cards, and mobile money transfers.
on to try out.