Introduction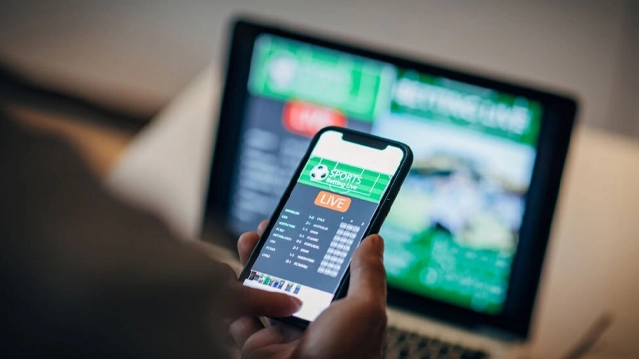 Sports betting appears to be one of the most common hobbies among all the gamblers in Kenya. Since its introduction back in the day, the number of local folks who place wagers has significantly grown. And recent studies indicate that this jump in popularity wasn't something unexpected or exceptional; it's a pattern that will stay in force in the near future.
There's one thing each bettor can agree on: it's a hell of a challenge to learn everything at once when you get your hands on sports gambling for the very first time. Heaps of terms, the variety of bookmakers, different types of wagers: everything requires a lot of time to get familiar with, let alone other factors we didn't mention. To help you with your first steps into the world of wagering, we've compiled an in-depth guide about the various types of wagers in Kenya.
Types of Bets in Kenya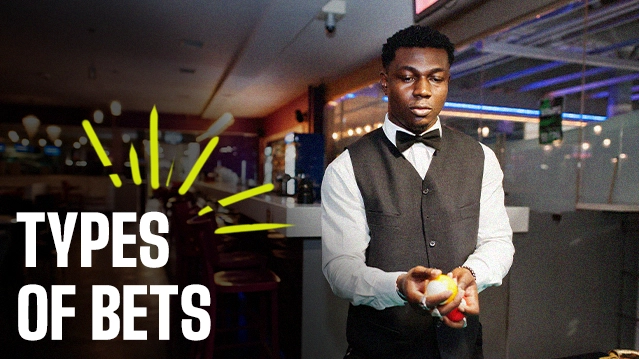 The current number of betting markets in Kenya surprises everyone who's just starting with wagers. Despite the fact that it seems too complicated, once you understand the basics, even the hardest type of bet will never be a problem for you. Below you will find a comprehensive explanation of the approved types of bets in Kenya.
1X2
Down from a mall, straight to the ball. "1X2" is so far the most widely spread betting market not only in Kenya, but in the whole world. It may have various names depending on where you are wagering, but the principles always remain the same. When you're selecting a "1X2" betting market, you're required to decide between three feasible outcomes: 1 stands for the home team to win, X stands for the play to end up in a tie, and finally 2 means the away team to take over the game. There are no pitfalls you should be worried about, because this type of bet is as simple as it only could be.
1X2 'Advantages
1X2 is definitely the most straightforward betting market for beginners. You don't have to be a genius to figure it out. Moreover, the rest of the crew can be easily explained as some specific form of 1X2.
1X2 'Disadvantages
The most obvious disadvantage, that is hidden from newcomers' eyes, is the odds. If the victory of a given team is likely to happen with a great probability, you won't find the beneficial odds with the 1X2 market. In such an event, it's much better to pick another betting market when you know how it works.
Double Chance
This is a private case of the 1X2 bet, which is a much safer option compared to the already safe 1X2. Just like with the previous betting market, you've got three feasible outcomes. But when you decide to place a Double Chance bet, you get to pick 2 viable outcomes at once: 1X, 12, or 2X. As you can see, the chances of making the correct predictions are much higher, but there's a price for that. The odds for the Double Chance are almost always twice as low compared to the same 1X2.
Correct Score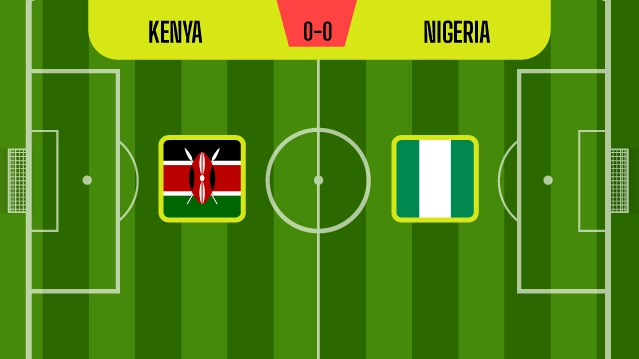 Predicting the correct score is one of the greatest challenges for avid punters. It requires you to have a deep understanding of both teams, their current state, motivation, behavioral patterns, playstyle, and many more details. Although it seems quite unreal, the reward won't make you regret the try: the odds are much higher than 1X2 and its younger brother, Double Chance. Usually, the coefficient automatically grows based on how many goals you predict, but be careful with numbers. Professionals never play recklessly with the idea of scoring as much as they only can. They act more cautiously and thoughtfully, so the typical number of goals significantly differs compared to amateur leagues or even your own experience.
Over/Under Number of Goals
These betting markets are commonly associated with football but, in reality, they can apply to numerous sports disciplines. In short, you have to bet on a particular number of overall goals being scored without direct reference to their total number. It's much easier to understand with examples. Let's imagine teams A and B. If you place a wager with "Over 2.5 goals" in a match between them, both teams should jointly score more than 3 goals. If by the end of the match the score is zero-two, two-zero, one-one, zero-one, one-zero, or zero-zero, your bet will be gone as a wrong one. However, if you make a bet on "Under 2.5 goals," all of the results listed in the previous sentence would be the winning outcomes, whereas anything containing 3 or more points will fail your bet.
European and Asian Handicaps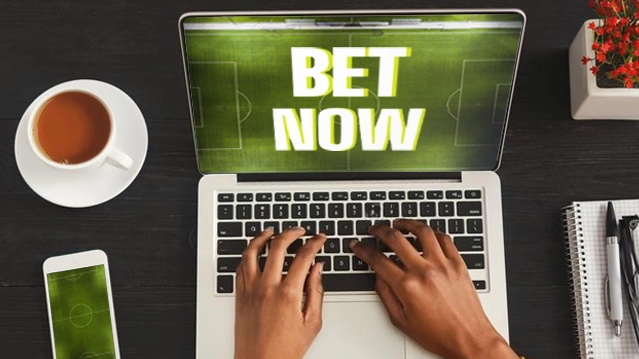 EH (European Handicap) and AH (Asian Handicap) are by far the most difficult ones on the list to understand. Generally speaking, these betting markets imply a theoretical advantage or disadvantage for a team. Yet again, it's going to be much easier on examples. If you place an EH -2 on a Team X, it means that this team starts with a score of "(-2)-0" and in order to win, they should first wipe out the 2-point difference and then score a goal to secure a victory. Another approach to the same circumstances would be to add the number in the handicap market to the final score, and the team should win. So, with this logic applied, 1-1, 2-1, and 3-1 will be loss outcomes for the wager, because we can only win by 3 goals or more. The winning outcomes here are 3-0, 4-1, 5-2, and so on. The entire idea of European Handicaps sounds way too complicated, but this type of bet allows you to catch higher odds in games where the clear favorite is known beforehand and there's no chance for the underdogs to take over. In such games, the odds on the 1X2 market will be significantly low, and if you'd like to have a profit, you should be betting a solid sum to feel the win.
Asian Handicaps (AH) are the direct extension of European Handicaps. The main difference lies in numbers, as AH can be placed with fractional numbers like 0.25 or 0.75. Let's say you place -1.25 AH, which means half of your bet will go on AH-1 and the other half will go on AH-1.5. In order to win the entire bet, your team should win by a score of 2-0. If the final score is 1-1, the first half of the bet ends up in a draw and will be returned to you, while the second part is lost. Just like a Double Chance reduces the risks and the odds compared to a 1X2, AH appears as a safer form of EH. Thus, the odds are a little bit lower.
All in all, both European and Asian Handicaps are better to avoid until you get that level of confidence that you are smart enough to play this betting market out. Sometimes, these types of bets can be much more beneficial, so do not ignore them completely, but try to form a greater understanding along the way.
EH & AH Advantages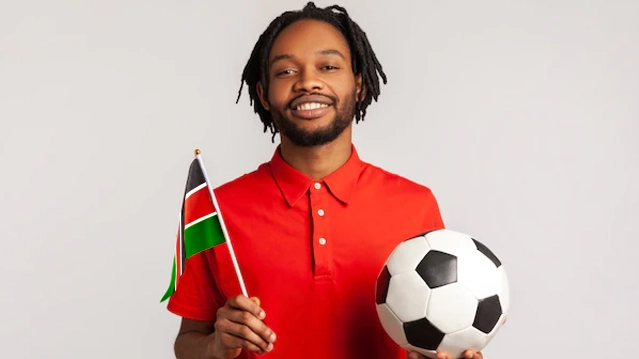 As previously mentioned, these bets are beneficial ones if you'd like to bet on a game with an obvious winner. You can select between both of them, picking an EH when you're absolutely confident and an AH when you'd like to split your bet between the two outcomes.
EH & AH Disadvantages
Well, the obvious downside of these betting markets is their high degree of complicity compared to other types of bets. We've done our best to explain them, but perhaps you should view a YT explanation or read additional information related to European and Asian Handicaps.
Both Teams to Score
This type of wager is a saving grace after handicaps, since Both Teams to Score goes exactly as straightforwardly as it sounds. You should bet "Yes" if you're sure that each team will score 1 goal or more. The "No" option requires none of both teams to score at least 1 goal or only one team to score.
HTF: Result of Half Time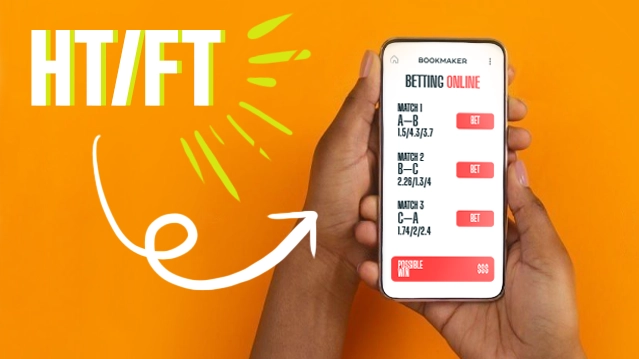 HFT appears exactly the same as the most demanded 1X2 type of bet. The only difference will be that you bet on the result of half the game, while 1X2 stands for the outcome of the entire game. The HF betting market will be resolved based on the half-time score with three simple outcomes: home team to win; a draw; and away team to win.
Half Time Result Double Chance
There's an advanced form of HFT which is named Half-Time Result Double Chance. Just like in the simple Double Chance, you'll be wagering on two outcomes. In this particular case, there are three possible combined outcomes of the first half of the game. The options are 1X, 12, and 2X. The coefficient will be adjusted as well, since the chance of winning is higher, so the odds will go lower compared to standard HFT.
HT/FT
The Half-Time & Full-Time type of wager is the result of combining the simple 1X2 and the HFT markets all in one. Basically, you're predicting the result of the first half of the game and the final result at once. As the logic applies, this betting market can be quite tricky in order to overcome the challenge of predicting correctly because you're guessing not one but two results at the same time. You'll always have generous odds with this type of bet, since you are required to have more knowledge and, of course, luck.
Totals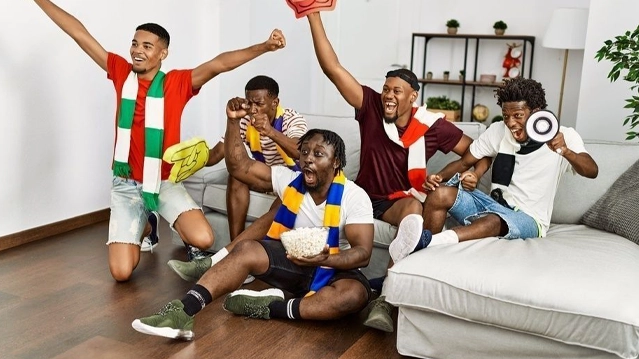 This type of bet is also a simple one in terms of understanding. You only get to predict the final score. You can relate to the Over/Under betting market, where you're thinking of a total number of goals being above or below a certain point. Here you can predict the exact result with a higher accuracy, without the "above and below" condition. Thus, the odds will definitely be higher compared to the Over/Under.
Private Forms of Totals
There are various types of total betting markets, which vary depending on the bookmaker. Let's say you can place a total with a certain final score. This is what we've described above. Some bookmakers will let you place totals in the form of the range of the goals. For example, 2-3 or 4-5 goals. Moreover, some particular bookmakers even allow you to adjust numbers in the range, so they can be placed without a one-point step (i.e., 2-5, 3-5, 3-6, and so on).
Goalscorer
The betting market called Goalscorer explains itself without any further pitfalls. Based on the bookmaker you're betting with, you can see different forms like First Goalscorer, Last Goalscorer, A Certain Player to Score a Goal, and so on. Another private form of this type of bet can be a prediction on how many goals will secure a certain sportsman. In this case, you're more likely to see the name "To Score X Goals" and get to pick the name of an athlete on the list.
Combined Advanced Bets
Kenyan gambling market is full of different bookmakers who're trying to stand out from the crowd by any possible and impossible means. This implies, in particular, the originality and creativity of the betting markets on offer.In the pursuit of luring new bettors in, some bookmaking companies are coming up with advanced combined bets, usually mixing up existing types of wagers and establishing a combination of several typical betting markets. This approach increases the chances of predicting incorrectly, so the odds will be higher. Let's take a look at the most common examples.
The Winner and Total Goals
You're required to predict a team to win and the total number of goals in a match. The name of this type of bet can vary, but the combination itself is quite a popular one, so you're going to see this betting market on almost any sportsbook.
The Winner and Both Teams to Score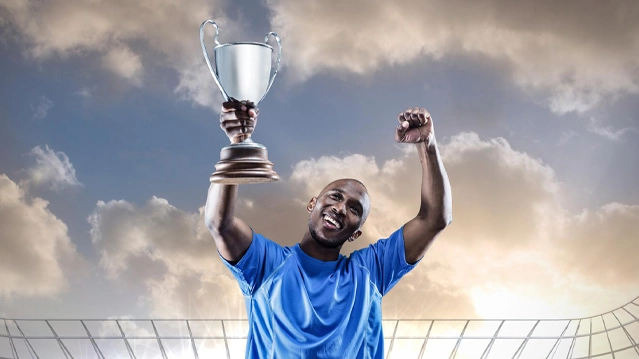 It's almost the same logic as above, but instead of total goals, you're asked to make a prediction on whether both teams are about to score or not.
HTR and Correct Score
Here, you're invited to guess the outcome of the first half of the match and predict a correct score either for the first half or for the entire game. Yet again, in terms of creativity (which score to think about), it's always up to a bookmaker, so make sure to read the description of a betting market prior to placing a wager.
Accumulators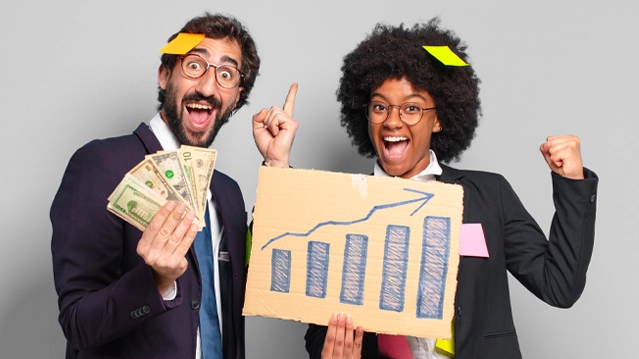 We have covered the most viable types of single betting markets. The time to talk about accumulators has come. This type of multi-bet is known under different names like accumulator, acca, parlay, express, or multiple bet. The difference between a single bet and an accumulator lies in the number of outcomes you predict. A single bet has one simple or complex betting market on a certain match. An accumulator consists of two or more single bets with various types of betting markets of your choice. In order to win the cash, all of your selections should come true, and even if one out of ten legs fails, the entire wager is forfeited. The best part of placing a multi-bet is the progressive growth of the odds. The more selections you make, the bigger the winning coefficient you have.
Free Bets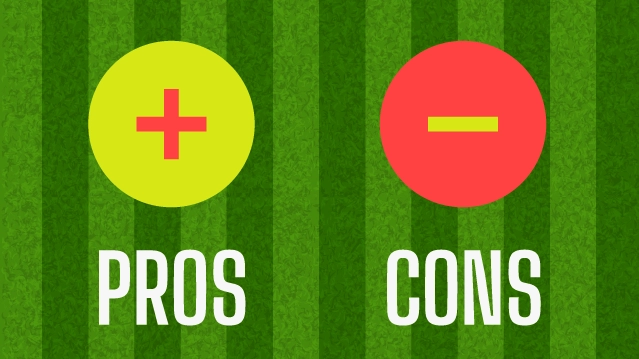 If we were to classify bets based on their paid nature, we would distinguish between paid and free bets. Basically, all bets are placed using your own money, and free bets are provided as a form of welcome bonus from the bookmaker to all newcomers. These free bets can help you get your hands on sports betting without involving your hard-earned cash. Although it seems quite nice, you shouldn't really rely on the fact that you can win and withdraw them. In the paragraphs below, we'll describe why.
Pros
Free bets are a good way to understand how the basic functions of the bookmaker work. You don't stake your own money and are not afraid of making a mistake.
Cons
Well, if you think that there's no such thing as a free lunch, you're absolutely correct. A good number of bookmakers ask you to make a small initial deposit in order to receive a free bet. Then, you're introduced to the T&C for free bets, where you get to read the wagering requirements. Simply put, it's a condition you should fulfill in order to be able to withdraw winnings from free bets. Usually, you're either limited to a pre-selected match of the day for a single 1X2 bet, or asked to place a certain number of accumulators with a specific number of selections at the pre-selected minimum odds. For example, you're required to place three accumulators with no less than three selections with odds of 1.5 or higher. We agree, it's way too complicated, but once again, consider these free bets not as an opportunity to earn money, but as a free way of learning the process.
The Best Offers from Bookmakers for Free Bets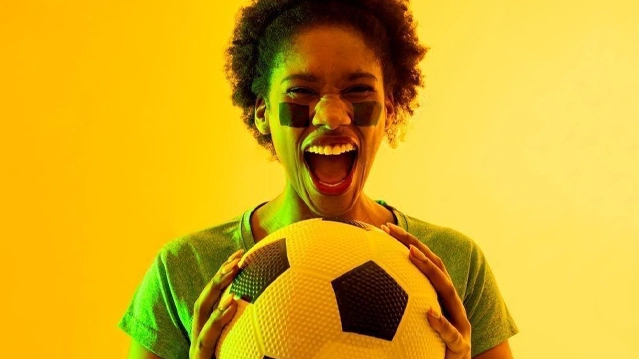 1. 1xbet Kenya
1xbet offers one of the most generous welcome bonuses in the entire world. The company grants each newcomer a bonus of 200% of the initial payment, up to 20,000 KES.
2. Betwinner Kenya:
Betwinner has a large welcome bonus with quite favorable wagering requirements. The bonus itself goes up to 15,000 KES and counts as 100% of your first payment.
3. 22bet Kenya:
Kenyan Twenty-Two Bet provides a welcome bonus of up to 15,000 KES based on your initial deposit. The wagering requirements seem a little bit tough, but the high number of bonuses invites you to take the risk and try it out.
These are just a few of Kenya's top bookies and free bet incentives. Before selecting a gambling platform to register with, make sure to compare and evaluate several bookmaking companies.
Conclusion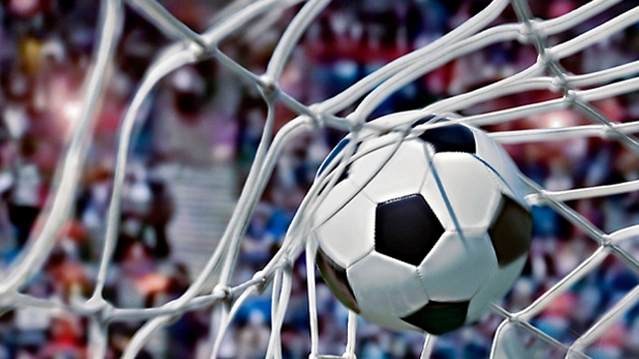 Getting started with something new is never easy. With our comprehensive guide to the various types of bets viable in Kenya, we hope to have helped you take your first steps into the world of betting. No doubt, you will find much more interesting and challenging betting markets, but those described are the ones that are significantly crucial to learn before attempting to place any bet. We wish you good luck with sports wagering, and in case you still have some unanswered questions, try to check out the FAQ section down below.
FAQ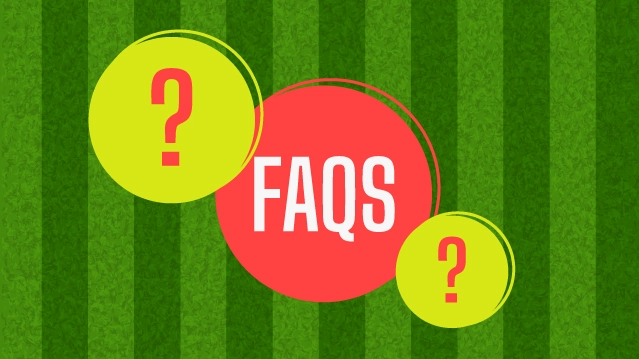 What is the simplest betting market to use for a beginner?
We'd recommend you learn about the "1X2," the "Double Chance," and "Goalscorer."
What are the most demanded types of wagers?
1X2, Handicaps, and Over/Under are definitely the most widely spread betting markets in Kenya.
What does "accumulator bet" stand for?
An accumulator is a combination of single bets with different outcomes. Let's say an accumulator can consist of five different betting markets on five non-identical football matches. All of them should work out in order for you to receive your winnings.
What is the difference between a welcome bonus and a free bet?
The term "difference" does not really apply here, as a free bet is a private form of a welcome bonus, which can be simply a nice additional sum to your balance or a certain number of free bets with a pre-selected size in local currency.