Nowadays, betting on your favorite team is extremely easy because you don't need to visit betting shops. All you need is a proper betting site with a local license, top security measures, a large number of sporting events, and a solid selection of betting markets. Look no further than the excellent bookmaker BetWinner, which offers a user-friendly website and mobile application for Android and iOS users. On the following pages, we'll cover the main steps you need to take to start your betting journey at BetWinner. You will find instructions on how to register, verify your account, claim your bonus, and make a deposit. Even if you already have an account, you can log in with the help of our step-by-step instructions.
Welcome Bonus
Up To 15.000 KES
Get bonus
Registering on BetWinner in Kenya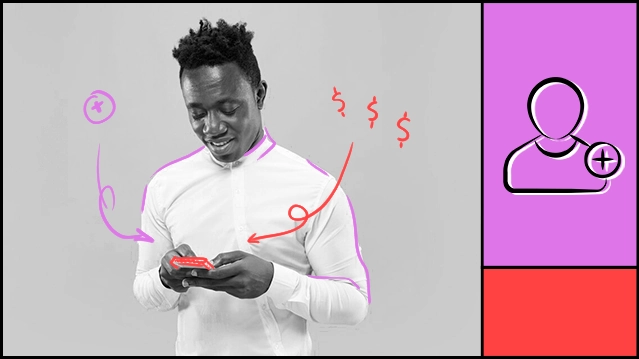 Obviously, the first step is registration. Creating an account at Betwinner is nothing to worry about. All you have to do is follow the rules and requirements of the bookmaker and provide the necessary information and documents. In fact, BetWinner is available to all Kenyan punters who are eligible to bet according to local laws. This means that you must be at least 18 years old to register successfully. If you're interested in the bookmaker and want to learn about its main features, mobile application, and other things, check out the BetWinner Kenya review.
Review of BetWinner Registration Process in Kenya
In general, what is important to know about the registration process in Kenya? It involves several steps, including providing your personal information, creating a username and password, claiming the offer, and entering the Betwinner bonus code if applicable. Also, be prepared that the information you provide will be checked for validity, so be sure to provide only your true name and other information. Otherwise, your registration request will be rejected.
Required Information and Documents for BetWinner Registration
Valid information is half the battle when creating an account. Why is that? Because the administration always wants to know who is playing and how old you are. This is important to keep the license valid and active. Otherwise, the bookmaker can't allow the underage to participate in real betting and create an account at BetWinner. What information is required to prove your identity?
Full name (Name, Surname)
Kenyan phone number
Password
However, you won't be asked to send any documents on the initial registration page. Your ID or passport must be sent during the verification process. We'll talk about verification, what documents are required, and why it's important later.
Step-by-step Guide to Registering on BetWinner in Kenya
So we're at the registration stage. Here you can see the text and video versions of the registration. The video is clearer and more visual, while the text steps are more informative. Check out both versions to successfully register and become a member of BetWinner.
Welcome Bonus
Up To 15.000 KES
Get bonus
Tips for Successful Registration on BetWinner in Kenya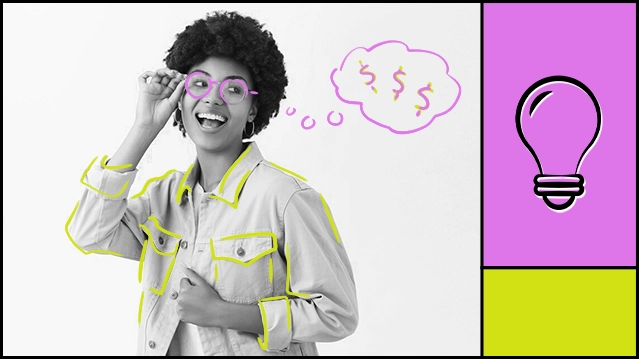 Every activity in the betting world is tested by millions of players. We also have experience with betting at Betwinner, so we have compiled a list of tips and tricks to help you get the most out of the registration process. Below you will find the most common practices when creating an account and the most common mistakes to avoid.
Best Practices for Creating a Secure and Valid Account on BetWinner
Here, we have prepared a list of things you need to do when creating an account at BetWinner for the first time. In fact, most of them apply to betting sites in general. Why is it important to play safely and to have a valid account?
First of all, you are protected not only by the bookmaker but also by the betting commission in Kenya. If something happens to your account or money, you can send an investigation request to the regulator.
Secondly, you won't have any problems with the bookmaker. One of the worst-case scenarios is if your account gets banned for not following the rules. So make sure you register an account under the rules of Betwinner.
Follow the terms and conditions of BetWinner. To create a valid account, you should know the requirements of the bookmaker. Therefore, there's no better way to find out about them than to read the terms and conditions. This section contains the most important registration and verification features.
Do not attempt to create an account as a minor. According to local Kenyan laws, betting and gambling online are only available to players over the age of 18. The last step of registration is to agree to the terms and conditions, which warn about underage betting and its circumstances. So, in case of any discrepancy, your account will be blocked, and the money will be frozen.
Don't turn down the offers. Every new bettor at Betwinner is eligible for the Welcome Bonus. This offer is a great way to start your betting journey with a larger bankroll and free bets to learn the betting basics. Even if you're an experienced player, make sure you claim the welcome bonus and maximize your winnings.
Common Registration Mistakes to Avoid When Signing Up
Often, registration problems occur when you don't know what they are. Thus, we're going to share our observations on what mistakes people usually make and how to avoid them.
Fulfilling the wrong information. The registration process requires you to enter your first name, last name, password, phone number, etc. If you enter the wrong name or phone number, you will probably end up without access to the sportsbook or lose the ability to withdraw your winnings. That's because after you register, make a deposit, and place some bets, you will be required to continue the registration process by providing one of your documents that will prove your personal information.
Forgetting to confirm your email. A common mistake many players make is entering not only their phone number but also a valid email address. You can do this in your personal account profile. There are other fields we need to verify an account.
Choosing the wrong currency. The registration tab also requires you to select the currency you would use to make payments. Sometimes, if you choose a currency other than Kenya Shillings, you would have to spend on the Betwinner withdrawal and deposit steps.
Logging in to BetWinner in Kenya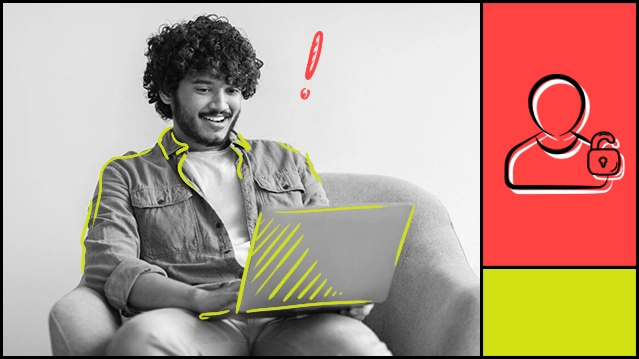 The next chapter will be useful for players who have already created an account. Logging in is easier than registering because you already have your login information, including username and password. All you need to do is open the sportsbook on your desktop or mobile device and enter your details in the fields provided.
Overview of BetWinner Login Process
There are several ways to log in to the Betwinner bookmaker. One of the most common ways to log in is to use your email or username. Username also refers to your ID, which you can find in the profile section of the personal account page. This information is automatically created and given to the player upon registration.
In addition, if you've forgotten your ID and username, you can log in using your phone number and password. You must use the phone number you used to create your account. Be careful: the only thing that remains the same is the password. It's better to write it down and remember it. However, even if you lose your password, you can recover it.
How to Access Your BetWinner Account on the Website and Mobile App
As we said before, the best thing about Betwinner is that you can start betting on your desktop, and when you need to, you can switch to the Betwinner mobile app and continue betting with the same mechanics. Just download the app and continue betting on the go without being tied to your computer chair. Let's look deeply at the login steps on both the website and mobile app.
Website
If you're more interested in traditional PC betting, you can log into your account through the website. However, you have to be careful because you can only be logged into one account. So before you enter the account on the other device, you have to log out from the other devices.
App
App betting has become a popular trend that allows players to bet from anywhere. However, you need to have a stable internet connection and a mobile phone that can support the app and provide a smooth and easy navigation process. But what is the registration process for the app?
Basically, the login procedures are similar, no matter what you're betting on. Today, mobile apps are a great way to continue the betting session you started on your desktop on the go. Just log out of your computer account and enter the account through your mobile phone. When you get home, you can switch back to your computer and continue betting on your computer.
Troubleshooting Common Login Issues
For instance, login usually does not have many pitfalls on the way. However, sometimes, players would lose their details, or some technical issues, or administrative issues. Although you better learn them in advance than fall into the trap of bookmaker's tricks.
Lost Your Password. Don't worry, you can easily forget your personal information, and there's nothing wrong with it. However, you need to access your account again, so what do you do? First of all, you need to recover your password. To do this, go to the site and click on "Forgot your password? Then you will need to enter either your phone number or email address and use the verification code or link to change your password.
Technical Issues. It does not happen often, but the site or mobile app may be undergoing maintenance. During this time, you won't be able to access the sportsbook or log in to your account. Unfortunately, there's nothing you can do. It usually takes no more than an hour or two.
Your Account Being Blocked. Hopefully, no one will run into this problem. However, this can happen for several reasons. First of all, the administration has found out your age. If you're under 18, your account will most likely be suspended. Also, they may suspect you of using some cheating extensions to unfairly increase the odds. There are other issues, but we recommend that you avoid such actions and read the terms and conditions. If your account has been banned by mistake, contact support immediately.
BetWinner Kenya Account Verification
Congratulations, you have successfully created an account with Betwinner. Now it's time to verify it and start betting on your favorite sports without any problems. Unfortunately, many players try to avoid betting by sending documents. But almost all modern bookmakers require you to verify an account by sending your ID, passport, or driver's license. There's no need to worry about sending documents. In fact, it increases your site security and helps avoid any unexpected legal issues. Let's look at the main reasons for verifying your account.
Why Account Verification Is Important on BetWinner
First of all, Betwinner is a licensed betting site in Kenya by the BCLB and has a number of requirements in front of its regulator. One of them is to avoid underage betting. To this end, BetWinner requires its users to provide documents proving their identity and age. In addition, it helps to avoid multi-accounting and bonus hunting — a problem with players who tend to get bonuses, spend them, and create a new account for a new welcome bonus. According to Betwinner's policy, a player can't have more than one account. That's why the bookmaker detects duplicates of the information provided and blocks suspicious accounts. On the other hand, players can feel secure having a verified account. They won't have any problems withdrawing money.
Required Documents for Account Verification on BetWinner
Now that you know the common problems and necessities of verification, you need to know the list of documents that are supported to comply with the verification. In fact, there's no specific list on the official website in the Terms and Conditions section, but usually, the document must contain your name, surname, date of birth, and place of residence. So, these may be the following:
Passport
National ID
Driving License
In addition, you may be asked to provide a recent utility bill or bank statement to verify your address. This is all: the photo of these documents is enough. You don't need to send a copy or anything else.
How to Verify Your BetWinner Account in Kenya
One of the essential parts of the verification process is the verification process. You already know what documents are required. Here is where to send the documents and how to verify your BetWinner account.
Usually, the verification is completed within 24 hours. However, it depends on the activity of the Betwinner managers. The longest it takes is 72 hours. After that, you will be notified on your personal account or by email that your account is being verified.
BetWinner Kenya Login and Registration Bonuses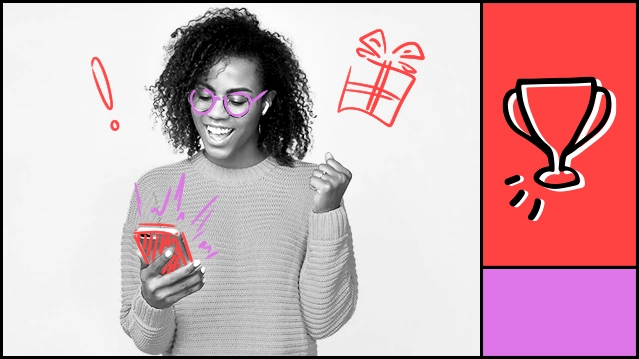 Along with the registration procedure, you have an opportunity to claim welcome offers. Registration bonus is given only once for newbies. So, you have to be attentive to what benefits it gets. You can always reject the offer, but we recommend you study them closer. Of course, bonuses always come with wagering requirements and rules. And to comply with them, you have to read the terms and conditions of each offer.
Overview of Bonuses Available for New Registrations and Logins on BetWinner
As experienced bettors, we always pay attention to the section of welcome and login bonuses. In fact, they are different, and the welcome bonus is given only once, while the login or just regular bonuses can be given several times, based on the T&C. In the following table, you can discover the available Betwinner's offers, their amount, and possible payouts.
| | |
| --- | --- |
| First Deposit | 100% of up to 15000 KES |
| Deposit bonus every Thursday | 100% on the deposit |
| Accumulator of the Day | 10% Increase in odds |
| 100% Bet Insurance | 100% back of your stake |
This table refers to the most common bonuses at BetWinner. The first deposit bonus is only available to newly registered players. While the rest of the bonuses are available to players who have spent some time in the sportsbook. Now let's have a look at the guide on how to claim the bonuses at Betwinner.
Steps to Claim Bonuses on BetWinner in Kenya
Keep in mind that each bonus has its own characteristics, details, and how-to-claim tutorials. We have all gathered here to learn about the welcome bonus. But there are also other bonuses worth your attention. And it's crucial to know how to claim them, avoiding the most common pitfalls.
Open the Site. Visit the site and initiate registration.
Fill In the Registration Form. Fill all the fields and choose the bonus for sports betting on the left tab.
Make a Deposit. Finish the registration and fund your account. You will receive your bonus credits within the current day.
The bonus credits will arrive on the same day. After you get them, your goal would be to wager them and meet the requirements to be able to withdraw the winnings.
Terms and Conditions for Bonus Offers on BetWinner
One of the least favorite sections for punters. However, it's one of the most interesting and useful pages that you should at least take a quick look at. In general, it gives a clear idea of the value of the bonus after the wagering requirements have been met. The wagering requirements are the bonus rules that show how much you must play through the bonus to withdraw the winnings. At BetWinner Sportsbook, the sign-up bonus has the following wagering requirements:
Minimum deposit is 120 KES.
You need to play through the bonus 5 times on accumulator bets.
The minimum number of selections is 3.
The minimum odds are 1.40 or higher.
Basically, you must meet all four of these conditions to wager the bonus money. In other words, you can't wager the bonus money on a single event or events with odds lower than 1.40. In conclusion, the bonus is quite helpful, and the wagering requirements are not strict.
BetWinner Kenya Login and Registration Support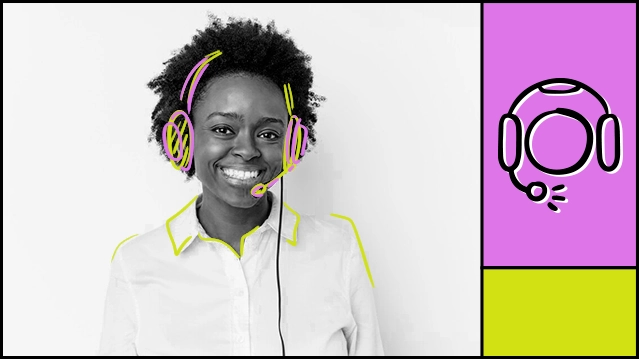 Another crucial parameter is customer support. At Betwinner, you can contact the managers and ask for help in various ways. The first one is to call directly using the number. They would give the maximum efficiency and the fastest response. However, calling is not convenient for everybody. As a result, there are other methods, such as live chat on the site or emails.
info@betwinner.com
accounting@betwinner.com
security@betwinner.com
marketing@betwinner.com
complaints@betwinner.com
+44 203 455 62 22
Conclusion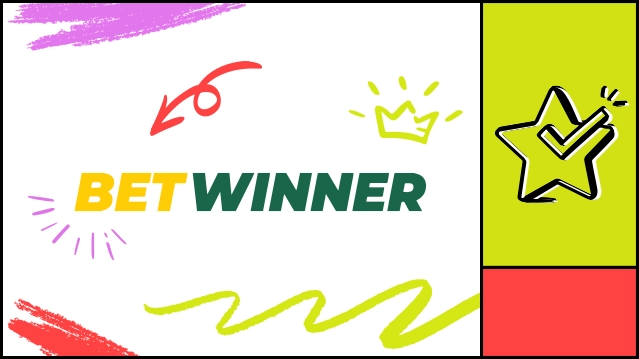 All in all, Betwinner ensured the registration process is convenient and effortless for their customers, while also making it safe and secure for both sides. In addition, the customer support at Betwinner is highly responsive. They can help you with registration, login, bonuses, deposits, and withdrawals.
FAQ
What is the welcome bonus on Betwinner Kenya?
A welcome bonus is available for sports enthusiasts who make a deposit. They can get 100% of up to 15000 KES. 
How long does BetWinner take to payout?
The speed depends on the method, but the average waiting times are 24 hours.
What is the maximum withdrawal from BetWinner?
The withdrawal at Betwinner is not limited. 
What are the advantages of BetWinner?
The bookie is extremely well-known for its excellent mobile app, favorable odds on sports betting, a wide choice of matches, generous promos, top security, and responsive support. 
Is BetWinner safe or not?
The bookie is licensed by the local Kenyan regulator BCLB. This ensures safe and secure betting for all Kenyan-based players. In addition, your personal information is protected by the latest encryption technologies.