Bookmakers give bonuses to attract new customers and to maintain hold of current ones. One of the top bookies in Kenya, MozzartBet sports betting, is no exception. In this article, we'll review MozzartBet bonuses in more detail and discuss how you can use them to your advantage.
MozzartBet Bonus List in Kenya
The bookmaker provides all the benefits a customer would like, such as betting, depositing, jackpot, and casino bonuses.
World's Biggest Odds
Bonus 1,000%
Happy Monday
The Slot Magic
Drops & Wins Slots
PEPEA NA AVIATOR Free Bets
Along with them, the sportsbook also presents cash-out opportunities and promos like Live Bet Jackpot and Live Casino.
MozzartBet Welcome Bonus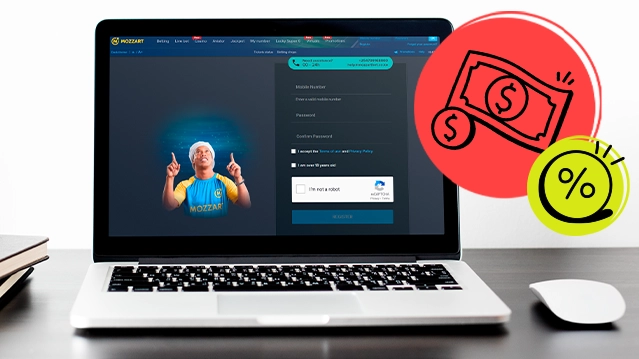 Regrettably, MozzartBet doesn't currently provide a usual welcome bonus. Nevertheless, the bookmaker has special promotions and offers for new customers. Punters can benefit from these promotions and begin the betting experience with additional rewards by registering a MozzartBet account.
MozzartBet Drops and Wins
Punters can enjoy exciting network promotion, "Drops and Wins," thanks to the bookmaker and Pragmatic Play. Through daily prize drops and weekly tournaments, consumers may win substantial prizes. Open a participating slot to opt-in and take part in the fun. There are numerous chances to win with a 200 million KES prize pool and a 50 million KES monthly prize pool. Fixed cash amounts, multipliers, and free spin rewards are among the prizes.
MozzartBet Multibet Bonus
MozzartBet Multibet bonus rewards consumers who make numerous bets on a single ticket, with percentage rewards ranging from 2% to 1000%. The minimum number of bets on the bet slip is four, and the odds for the chosen matches must be higher than 1.35 in order to be eligible for the perk.
Please be aware that the total number of games on the bet slip or ticket determines the prize amount.
MozzartBet Monday Bonus
The bookmaker hopes to make betting enjoyable and lucrative for the customer, s each Monday, the platform will pleasantly surprise you with a gift as a thank-you for your loyalty. To get the MozzartBet Monday Bonus, all you need is an active account, whether it be from a year or just one day ago.
MozzartBet Daily and Weekly Jackpot Bonuses
The Daily Jackpot and the Weekly Jackpot are two exhilarating jackpots that the sportsbook provides to players. The winners of the MozzartBet Jackpot Bonuses will split a fixed reward of 200 million KES. Additionally, there is a cash reward that is distributed among the winners for accurately picking 17, 18, or 19 matches. For an opportunity to win big, take an interest in MozzartBet's jackpots.
MozzartBet Cash Back Bonus
When punters place a multi bet on four or more events, the nookie will give you a special MozzartBet cashback bonus. You'll receive it based on the overall odds and bet amount if one game loses. The Mozzart Refund table, which can be seen on the website, determines the cashback amount.
How to Withdraw the Bonuses
You might be interested in finding out how to withdraw your earnings after using bookie's perks. It's essential to understand that the extra funds received from deposit rewards cannot be withdrawn. Instead, the punters are only able to withdraw the winnings from placed bets using perks.
Perks and Loyalty Programs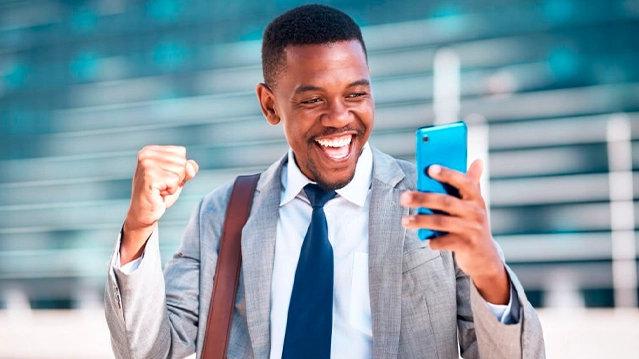 Anyone interested in starting a betting business should recognize a MozzartBet Franchise. As a franchisor, MozzartBet offers thorough help, such as branding, no-cost employee training, and extensive logistical, educational, and marketing support. By selecting MozzartBet Franchise, you'll have access to a number of benefits and rewards programs that reward and appreciate your efforts.
Benefits and Drawbacks of Perks on MozzartBet
Since the bookmaker offers numerous promotions, let's illustrate the key aspects for comparison because it's crucial to weigh their pros and cons before utilizing them.
Pluses
Promotion for large payouts
Free bets
Casino free spins
Cash out
Minuses
Minimum odds requirements for promotions
Possible limitations on eligible games or markets
Before using the perks, it's essential to be aware of the limitations and restrictions.
Conclusion
To summarize, the bookmaker has a variety of bonuses and promotions. The platform offers something for everyone, including Daily and Weekly Jackpots, Betting Bonuses, Multibet, and more. Additionally, the company provides not only perks but also a full Franchise program with benefits and loyalty programs. The platform considers its consumers and allows them to be profitable.
FAQs
How much is Mozzart bonus?
MozzartBet perks are free, but you need to meet the minimum stake amount or odds when placing bets.
What are the bonuses for 200000000 Mozzart?
To win 200 million KES, you have to participate in the Weekly Jackpot.
How does Mozzart bonus work?
You can get promotions and use them to increase your chances of winning.
Has anyone ever won Mozzart Daily Jackpot?
Yes, for example, Patimo Emali won 20 million KES.
What is a free bet bonus?
You can use the free bets to place a bet on a sporting event.