MozzartBet is a Kenyan bookmaker that has been operational for a while now and has secured its spot in top-ten Kenyan sportsbooks. The company offers a bright spectrum of sports and betting markets, which attracts many newcomers to join exactly this wagering platform. In this article, we're going to review the MozzartBet services and how to log into your account. Let's get underway!
What Does MozzartBet Have to Offer?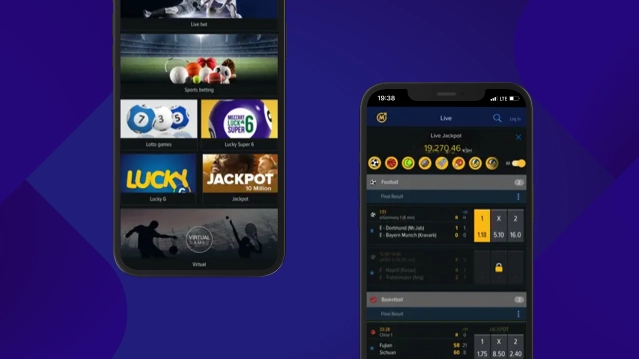 A relatively new but quite experienced bookmaking company, MozzartBet, invites its users to dive into the world of sports betting and gambling. You can place a bet on the most popular sports disciplines, like soccer, tennis, basketball, and even eSports. The excitement of wagering will be supported by the high number of betting markets, which are quite complementary to each sport represented on the platform.
Another reason why MozzartBet appears so appealing is the ability to wager without being tethered to a computer. You are able to download mobile applications from the website. Both versions for Android-based gadgets and Apple devices are absolutely free. Mobile betting goes entirely smoothly because of the optimization and innovative nature of the app.
Whenever you have an issue, you can be sure that the staff will help you out. The customer service team operates day and night without days off, meaning that no matter how late or early you're betting, help will come at the moment of need.
Registration on MozzartBet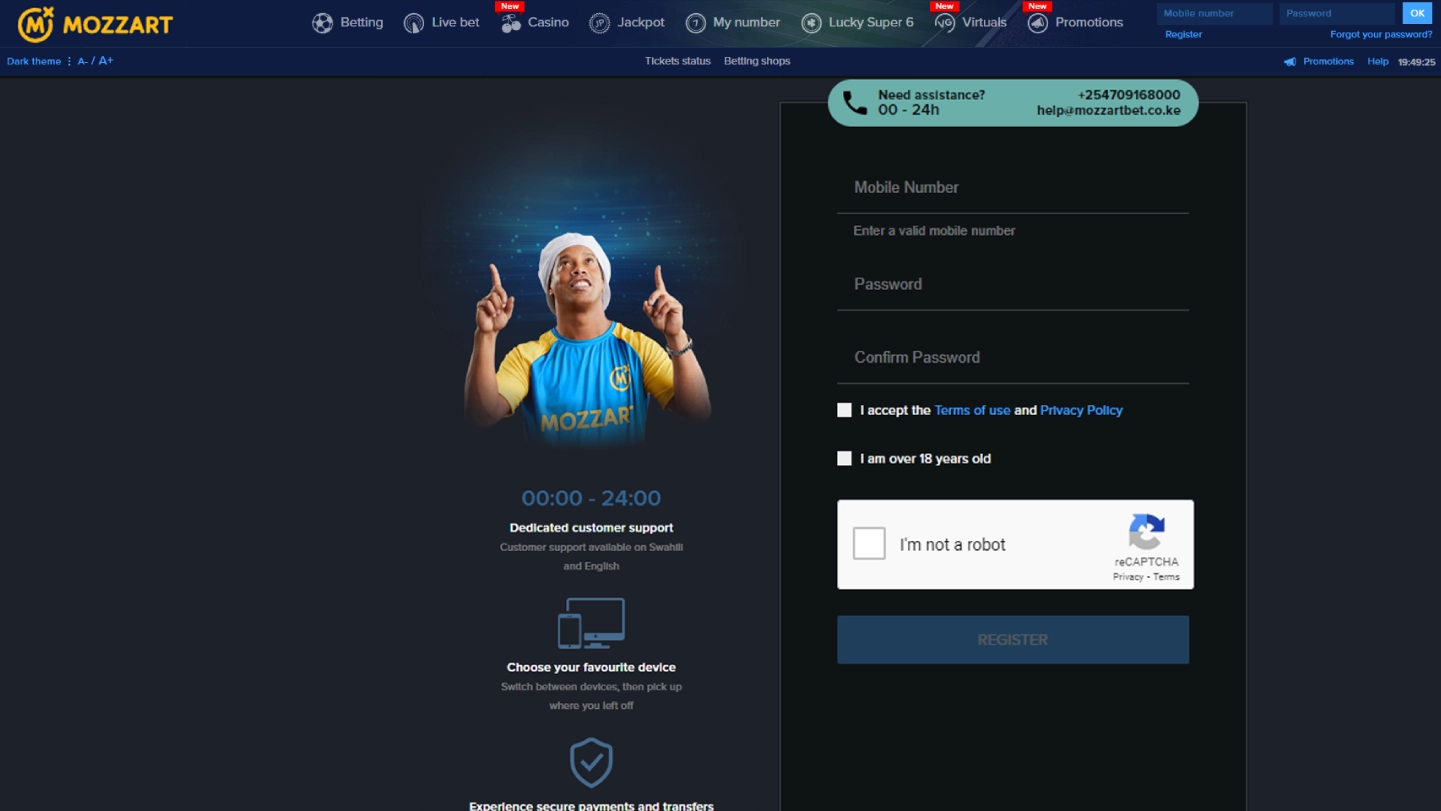 If you'd like to start betting on sports on MozzartBet, you've made the right choice. You can create an account by using the website or by running the app. Here are your next steps:
Navigate to the MozzartBet website or launch the app.
Hit the "Register".
Enter your phone number and desired password.
Accept T&C and confirm your age.
Press the "Register" once again.
Verify the phone number with a digital code that was delivered to you.
Done!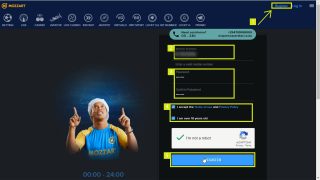 Logging into MozzartBet Account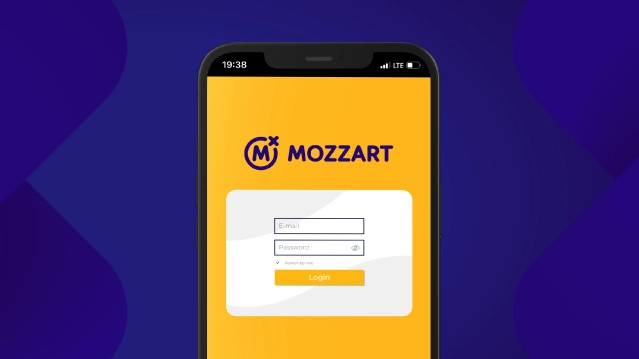 Once you have an account, it can be used for logging into both the website and the application. Keep in mind that you are allowed to have only one account, meaning that you don't have to waste time creating several accounts. Here's how to login:
Navigate to the MozzartBet website or launch the app.
Enter your phone number.
Enter the password.
Hit the "OK" button.
Done!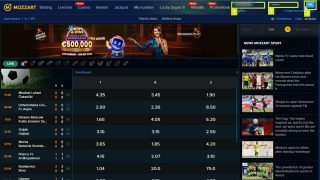 Remember, if you are facing any trouble logging in, contact the customer service staff. They will address your issue right away and provide you with comprehensive details.
How to Deposit Money on MozzartBet
You can deposit money on the platform in a couple of ways.
The first one is through the M-Pesa app:
Log into your M-Pesa account.
Go to Lipa Na M-Pesa.
Go to the M-Pesa Payment Account section, enter Mozzart Bet business number – 290059.
Enter the sum, then press OK.
You will receive an SMS confirming your deposit.
And the second one is by going to a local store where the cashiers will help you top-up your account.
Bonuses & Perks on MozzartBet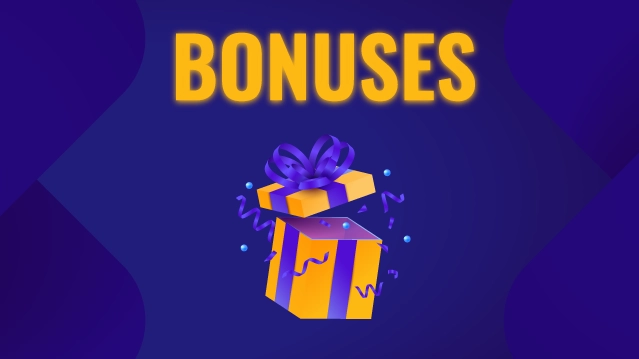 This bookmaker proves its truly Kenyan origins by providing a giant set of bonuses and perks for the customers, which is quite a rare thing to see. Existing users are invited to take advantage of the accumulator boost and bonuses for worldwide tournaments and championships, which will surprise you.
Unfortunately, at the time of writing this article, MozzartBet does not offer any form of welcome bonus in Kenya, meaning that newcomers don't have the edge typical of the gambling industry. Nevertheless, thousands of punters bet on MozzartBet on a daily basis, which proves that the absence of welcome bonuses does not make a bookmaker drastically worse compared to others.
Conclusion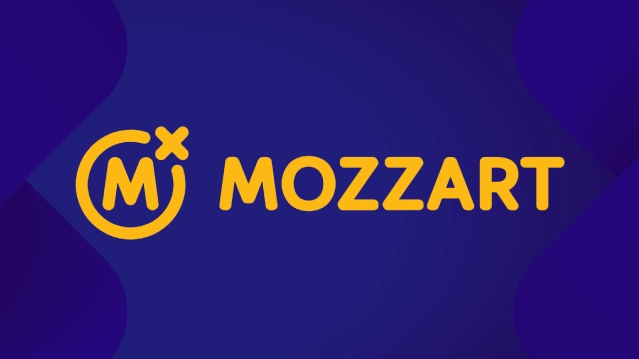 MozzartBet has proven its quality over a long period of time. An average rating and reviews highlight the ease of use and satisfaction from betting no matter the outcome. Payments, especially withdrawals, are usually the point where customers can get furious, but with quick customer service this won't be an issue.
Some bettors highlight the original branding and logo of MozzartBet, saying that one won't get easily annoyed thanks to the good choice of color palette. And the mobile app does not become laggy or bugged even after hours of continuous work.
If you've laid eyes on MozzartBet, you probably should check it out. We have not found any moments that could potentially get you confused or frustrated. And with a recent update to the platform, there are no longer any boundaries that keep you away.