With numerous trustworthy and reputable bookmakers, Kenya has recently developed into a premier location for bettors. Therefore, we would like to present to you one of its hidden betting gems, BangBet. Despite being a new addition to the gambling environment, the platform offers excellent betting choices, user-friendly service, and numerous payment options to satisfy everyone's needs. In this article, we review everything you need to know about funding procedures on BangBet.
BangBet Deposit Methods in Kenya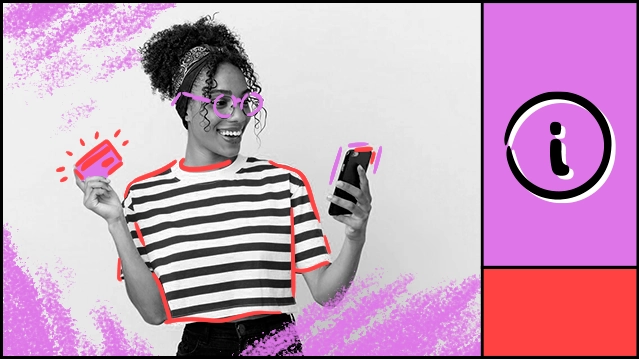 Quick payment options available on most bookmaking platforms make their customers' lives so much easier. The appreciated Kenyan bookmaker BangBet is recognized for providing some accessible payment alternatives on their website. Let's see what they are.
Overview of BangBet Deposit Options in Kenya
Quite a number of deposit options are available on BangBet. Payments via M-Pesa and Airtel are among the most popular ones. Alternatively, you can top up your account via USSD or SMS.
Comparison of Different Deposit Methods
Being quick and secure, all the payment options provided by BangBet are okay. For most Kenyan punters, Airtel and M-Pesa options are the best ones. These payment systems are popular with the local community, who use their services on a daily basis.
Deposit Limits and Processing Times for Each Method
Typically, the transactions via any offered deposit options are next to immediate. However, it can take a while if there are problems with the server or the Internet connection. If it takes longer than anticipated, don't hesitate to ask the customer care team for assistance. As for limits, you can deposit any amount over KES 1.
How to Deposit in BangBet Kenya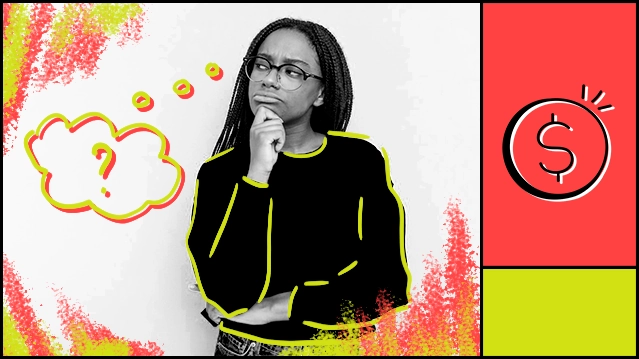 The payment methods offered on Bangbet are almost identical to those on other Kenyan-based betting websites. These choices are simple to use, and transactions are frequently finished right away. Let's examine a few of the available payment methods.
Step-by-Step Guide
BangBet offers an array of deposit options that are hassle-free and instant. Let's check some of them.
Via USSD
This is a fast and convenient deposit method.
Via SMS
SMS deposits are also convenient.
Send a message D#[deposit amount]" to 20829.
Wait for the confirmation message from the system. Your account shall be credited shortly.
Via BangBet App
If you use the app, you can top up the account in it.
Troubleshooting Common Deposit Issues
Usually, the bookie's customers face no issues while topping up their accounts. However, be aware of some problems that may pop up.
Deposit Takes Long
You should be able to see your newly updated balance in your Bangbet account if everything went according to plan during your deposit. Try refreshing the page. Note that you will receive a message from Airtel Money or M-Pesa informing you about the progress of your transaction. If nothing of the above happens, get in touch with customer support.
Lack of Customer Care Feedback
Frankly, BangBet customer care could be more efficient. Try using all communication channels, including the platform's social media, phone, WhatsApp, and email.
BangBet Paybill Deposit in Kenya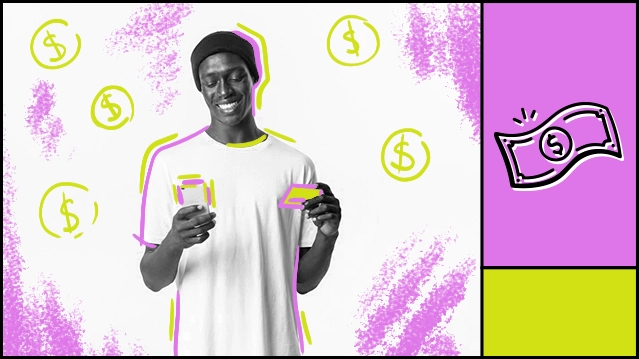 You can also top up your account via M-Pesa or Airtel solutions.
How to Deposit Money Through M-Pesa
M-Pesa is a well known payment system, many Kenyans prefer this method.
The funds shall be credited to your account instantly.
How to Deposit Money Through Airtel
You can always make deposits into your account with Airtel Money, another well-known telecommunications company in Africa. The process is rather simple, and no technical knowledge is required to finish the transaction. You must, however, have an Airtel phone number tied to your account.
Requirements and Fees for Paybill Deposit
The bookmaker doesn't charge you more for each transaction you make when funding your account. Nevertheless, the service provider would likely add a fee to each transaction.
BangBet Bonus on Deposit in Kenya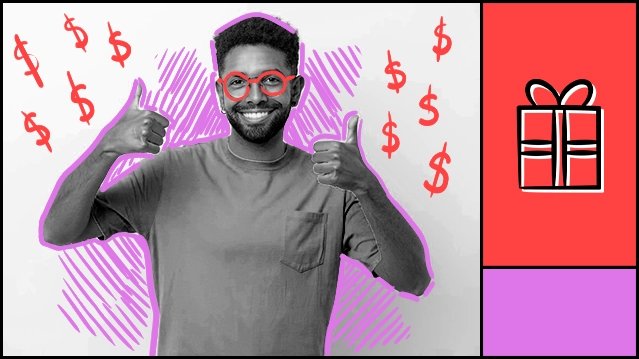 Like many other bookmakers in Kenya, BangBet offers a first deposit bonus for its newly registered customers.
Overview of BangBet's Deposit Bonus Promotions
The bookmaker has a special deposit bonus called Karibu.
Each new customer can get a 50% bonus up to a maximum of KES 10,000 after the first deposit.
Terms and Conditions for Bonus Offers
The deposit must be wagered (either in a single bet or multiple bets) on any betting market with cumulative odds of 2.00 or higher
The awarded amount has to be wagered on sporting events (single or multiple bets) with odds totaling over 4.00
The bonus will be given out after the bets have been settled
The bonus is valid within 7 days of being awarded.
This award is limited to a maximum of 10,000 KSH per customer every day.
Each account is subject to only one Karibu bonus.
The bookmaker reserves the right to change or cancel this offer at any time and without any prior notification.
How to Get Your Karibu Bonus
Follow the instructions below.
Sign up with BangBet. Make a deposit of at least KES 100.
Wager the whole deposit amount and wait for the bets to be settled.
Your 50% Karibu bonus will be immediately credited to your account.

For PC users: pay attention that you can not find it while using the desktop browser. If you want to get Karibu gifts, access BangBet via your smartphone.
Tips for Successful Deposits on BangBet in Kenya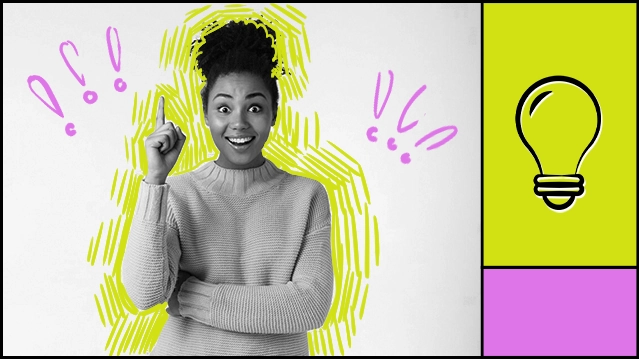 Every time you initiate transactions on the platform, it is crucial that you abide by the guidelines stated in the terms and conditions to prevent misunderstandings.
When registering with the platform, submit accurate information about yourself and legitimate banking details.
Respect the bookmaker's terms and conditions, or your account will be deemed invalid, and any winnings will be lost.
Make sure you have a solid internet connection if you plan to deposit money to your BangBet account via the website or the app to ensure the transaction goes through.
Best Practices for Making Deposits Securely and Efficiently
BangBet has a license from Kenyan betting authorities, so all of its transactions are secure and reliable. It won't take long for your money to appear in your wallet if you adhere to the guidelines and methods mentioned in this article.
Also, before making a deposit, you must authenticate your account, just like at any other betting site. As long as you supply the relevant documents, the verification procedure often doesn't take long. You must be at least 18 years old to be verified on BangBet.
Common Mistakes to Avoid While Depositing on BangBet
The topping-up procedure on BangBt is simple and transparent. If you abide by the bookie's rules and terms, you will not face any issues while topping up your account. We will share just a couple of tips to pay attention to.
Do not provide fake or incorrect banking details.
Do not ignore the minimum and maximum deposit limits.
Do not hesitate to contact customer care managers if you have any problems with your deposit.
Conclusion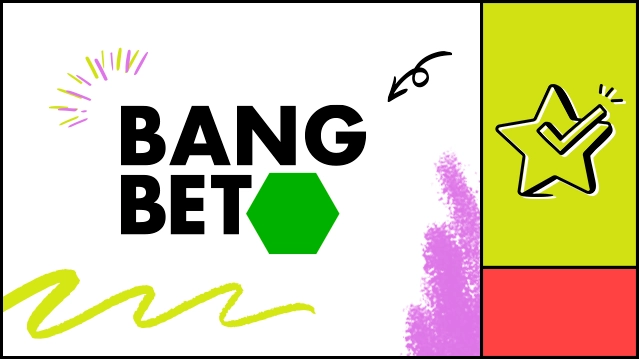 When you sign up with Bangbet, you get access to highly convenient payment methods. These choices are fairly secure, and the transactions are finished right away. We hope that this evaluation of some of the platform's payment choices will help you with any possible inquiries about the bookmaker. Enjoy your safe gambling with BangBet!
FAQ
What is the minimum stake on Bangbet?
The minimum amount for a bet on BangBet is KES 1, according to the terms and conditions of the platform.
Is Bangbet legal in Kenya?
Yes, BangBet is legal and has an active permit to provide its services. Rest assured that all your transactions within the platform are 100% safe and secure. You can read our detailed
BangBet review
to find out more about the platform.
How good is Bangbet?
BangBet is considered a good bookie among all the bookmakers available in Kenya. It is not a number one service provider but offers plenty of betting markets, an array of bonuses, and decent customer care.
How can I get my Bangbet ID?
Your ID is the phone number you provided during registration. It will remain unchanged.
What happens after you win a bet?
If your bet is already settled, your winnings will be credited to your account. You can withdraw the funds using any payment option available.