Various betting options have appeared with the advent of many bookmakers across Africa. Today we're going to discuss the description of SMS betting at BetWay and show the examples of how punters bet via SMS. Even if you're new to the industry, there would be no problems regarding registration, deposits, withdrawals, and how to choose the bet to place on your favorite clubs.
In general, Kenyan punters love Betway sports betting as it offers favorable odds, excellent betting markets, and extensive live betting options. You can read the full BetWay review and learn the main features of this bookmaker on the other page. So, if you prefer to place your bets via SMS, you'll be presented with numerous options to play on mobile devices.
As of August 2023, Betway has stopped providing its services in Kenya. We sincerely hope that this will change in the future and are waiting for the Betway comeback.
How to Bet on BetWay Via SMS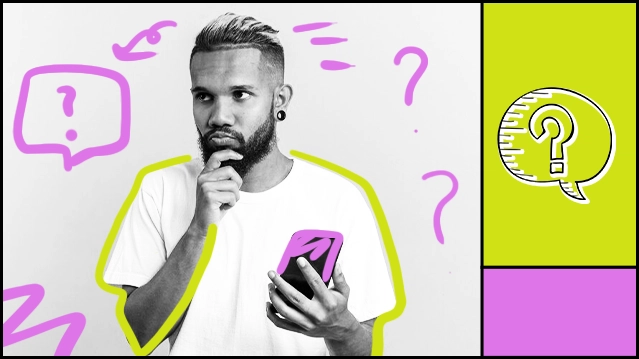 Without worrying about having a stable Internet connection, you'll be able to bet on any football club from the Champions League, any basketball match, or your favorite tennis player via SMS. All you need is a working mobile phone to find the event, select the betting market, and place the bet on the game with highly attractive odds.
Step 1: How to Join BetWay Via SMS?
Before you can access the BetWay sportsbook with thousands of monthly games, you'll need to create and verify an account. This condition is common for many bookmakers, as you'll need to fund an account and have a proper and secure account balance. To begin the registration process, you can register by sending the SMS code "Accept" to 29029 (BetWay number), and you'll receive an SMS with your automatically generated account details. It'll contain your username and password. In addition, your account will be automatically verified by the phone number you used to send the SMS.
Step 2: Top Up Your BetWay Account
To make a deposit, you can use various methods presented on the BetWay platform. There are common bank cards, eWallets, various payment systems, and USSD codes. In the case of SMS betting, it's worth knowing the USSD codes to top up an account. For example, we'll cover the M-PESA top-up method.
SMS-code For Top Up
Unfortunately, there's no SMS code for making a deposit. However, you can use USSD codes from M-PESA or Airtel Money. The payment code is 880185. At the time of writing, only these two methods are available for deposits. So be sure to use them. Don't forget to specify the amount you want to deposit and confirm the transaction.
Step 3: Choose a Sporting Event
Once you've registered and deposited, you'll have access to a sportsbook with an array of sports games. Your job is to pick the preferred match that is about to start or is already in progress. But don't just pick at random. Always analyze the teams by reading the scoreboard, records, head-to-head matches, and read the "Betway: How to Play" guide. To find out about upcoming matches, text "Next" to 29029. The bookmaker will send you a list of upcoming events. Or if you only want to bet on top games, send "Games" to 29029.
Step 4: Place a Bet
Once you've reviewed the upcoming events, selected the one you like, and have a good feeling about the prediction, it's time to place a bet. In general, all you need to know is the event ID, your account ID, and the type and market you would like to bet on. We've described the most common markets for betting below.
SMS-code for Placing Single Bet
Let's imagine you've decided to bet on Liverpool and Chelsea, a single bet, you pick only this game and nothing else. The SMS would contain the Game ID, the market 1×2 (you select the 1, x, or 2), and the amount you wish to bet. Basically, your SMS would look like A245#1#120 where A245 is a game ID, 1 is an indicator that you bet on the winning outcome of the first team, and 120 – betting amount. BetWay will always send the confirmation letter with all betting details.
The minimum bet is KSH 49.
SMS Code for Placing Multi Bet
You have decided to bet on the same Liverpool and Chelsea, but you want to add another game, Real Madrid and FC Barcelona. In this case, you would need to follow the Multi Bet rules and send the code based on this rule. For example, a multi market bet looks like A345#X#123#M123#2#100#A234#NG#500 and so on. You just add # and keep adding the matches. You can also participate in the jackpot bet by picking 13 selections and sending the special code to 29029. The SMS would look like M453#1x21x21x21x21x2x. After each bet, you'll receive a confirmation letter with the number of your bet and the potential win.
SMS Code to Place Double Chance
Double Chance bets require you to pick two outcomes in the form of Home Team to Draw, Away Team to Draw, or Team A to Win and Team B to Win. Any two of these outcomes will win you the bet. To place such bets using SMS codes, you need to send the game ID#DC code (x1,x2, 12)#amount you'd like to place. As a result, your SMS would look like A234#DC12#100. It works with other betting markets, such as correct score CS, Under/Over (OV, UN), Odd/Even (OD, EV), etc. You just have to change the codes in the middle.
Step 5: Check Your Balance and Winnings
The next step is checking your results and how much you won. There is a specific code that shows your balance. Send the code Balance to 29029, and you will receive a letter with your balance in KSH. It's helpful to monitor your balance, as it also shows your scoreboard and winning statistics.
Withdrawal Via SMS
The last step is to withdraw your winnings. To do it, you must send an SMS to 29029 with w#KSH#your account PIN. You will receive a letter with confirmation information where you will be asked to specify where to send your money. Since withdrawing money is an essential part of any betting activity, you should learn the withdrawal rules and always follow them. All withdrawals work from Monday to Saturday from 10:00 to 17:00.
Please note that all SMS you send to BetWay will be charged at 1 KSH each.
BetWay Abbreviations & Description for SMS Betting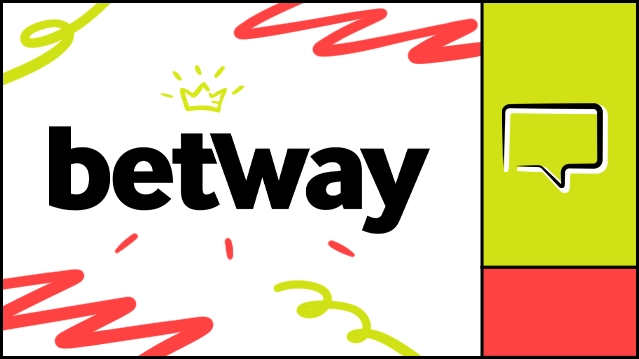 Betting in Africa has become a significant part of people's lives. However, not many countries have accessible Internet in all areas. That's where SMS betting comes in. The reason for its popularity is the fact that you don't need the Internet, you can bet from any mobile phone, it's extremely intuitive, quite cheap, it doesn't take much effort to learn the basics, and players stay private during the whole betting session. In addition, you get access to all current and future matches with favorable odds, as well as a similar range of betting options and sports events.
What Devices Support SMS Betting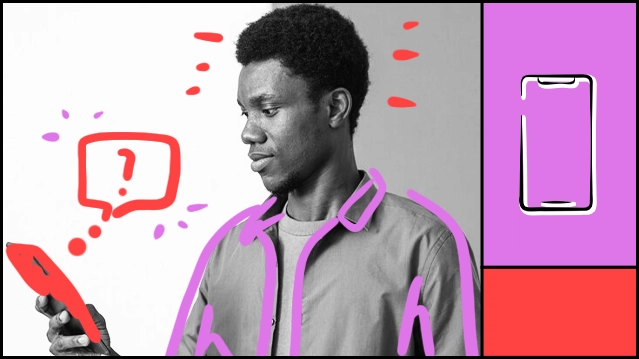 The beauty of SMS betting is that you don't need an Internet connection, WIFI, 3G, or any other Internet service. The only requirement is a cellular connection to be able to send SMS. As a result, punters can have any device that has a SIM card and paid mobile operator services. If you have a smartphone and Internet access, you can still bet via SMS, enter the BetWay website, or download a mobile application for easier use. On the website or mobile app, you can watch the game live and place in-play bets.
Pros and Cons of SMS Betting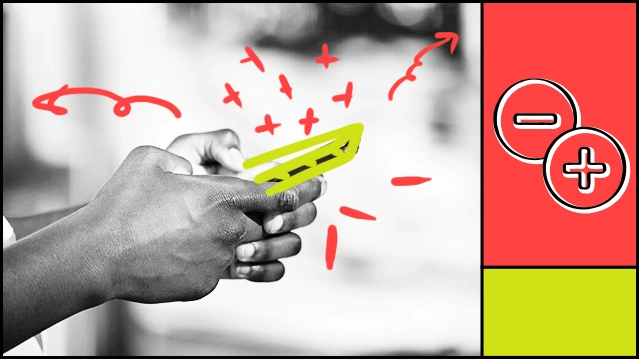 If you're going to opt for mobile betting via SMS, it's a good idea to learn about the pros and cons of this option. Let's take a closer look at why it has become so successful.
Pluses
Access without Internet
Wide range of betting options 
Instant registration 
Available on any device 
Minuses
No live streams 
Lack of bonuses 
SMS charges 
Conclusion
Betting is an extremely popular form of entertainment, and SMS betting has made it possible for millions of Kenyan punters. The beauty of SMS betting is the ability to place bets from anywhere without the internet, with a variety of games across multiple sports and tons of betting markets. In addition, punters betting from mobile devices can join a strong community of other punters in Whatsapp and Telegram chats. So it's definitely recommended to try SMS betting at BetWay.
FAQs
How do I load a bet on Betway?
To initiate the bet, you need to send the code of a particular match, choose the betting market, and specify an amount. 
How long does it take to get your money on Betway?
The deposits are processed instantly. 
What is the minimum withdrawal amount in Betway?
It is KSH 100. 
Can you use Betway without a bank account?
Yes, you can top up your account via Airtel Mobile Money and M-PESA.
What happens if you lose one bet on Betway?
If you've picked several selections in one accumulator bet, you will lose all other selections too if there's no on-going "Cut 1" promotion in Kenya. At the moment of writing this article, it was not present on Betway.