Most punters are searching for their perfect bookmaker. Among all features that a bookmaker can offer, the most important one is a list of withdrawal options. This review will explain how to withdraw your winnings from one of the best Kenyan bookies, Betway, with a touch of a button.
Regrettably, Betway does not offer its services in Kenya since the August of 2023. If you're still interested in this bookmaker, you can check out our articles on Betway's offers in other regions.
Understanding Betway Withdrawal Options in Kenya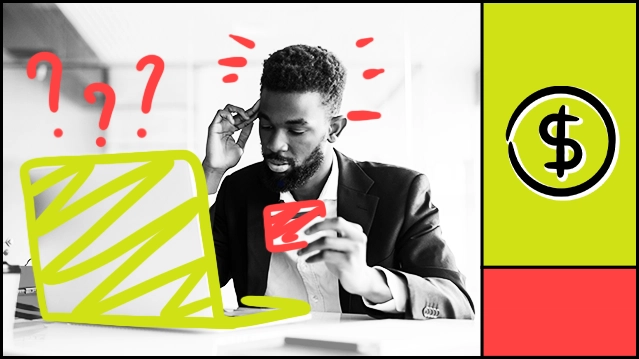 For the benefit of its Kenyan customers, Betway provides a range of withdrawal options catered to suit different preferences. In this section, let's look at each popular withdrawal option Betway offers in more detail.
Overview of Betway Withdrawal Methods in Kenya
Betway provides three withdrawal options:
Mobile Money (M-Pesa and Airtel)
SMS
Electronic Funds Transfer (EFT)
Withdrawal Limits and Processing Times
| | | | |
| --- | --- | --- | --- |
| Payment Option | Minimum Limit | Maximum Limit | Processing Time |
| M-Pesa | KES 80 | KES 150,000 | Instant |
| Airtel | KES 80 | KES 150,000 | Instant |
| EFT | KES 80 | KES 300,000 | 1-2 business days |
How to Withdraw Money From Betway in Kenya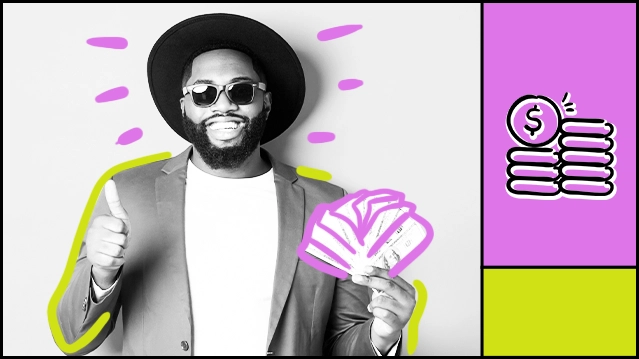 Naturally, each bookmaker adjusts its payment options to fit the needs of its customers. Some of these methods may look weird to bettors from other locations, but they definitely work for Kenyan punters. Betway offers payment options most popular with local punters.
Step-by-Step Guide for Withdrawing Money via Mobile or Web Platforms
In this section, we will decipher withdrawals via M-Pesa, Airtel, and EFT.
Via M-Pesa Online
Open the website.
Log into your account.
Open the "My Account" section.
Choose "Withdraw Funds."
Select "Lipa na M-Pesa."
Add your withdrawal amount with a minimum of KES 80.
Click on "Withdraw Now."
Confirm the withdrawal.
You will get confirmation that your request has been received.
Wait for your funds to arrive.
Via Airtel
Log into your Betway account.
Open your account and select "Withdraw Funds."
Choose "Mobile Money" and then "Airtel Money."
Enter the amount you want to withdraw.
Confirm the transaction.
Via EFT
A digital transfer of funds from one bank account to another is known as an electronic funds transfer (EFT), sometimes known as a direct deposit. You can request Betway to make an EFT withdrawal to your bank account.
Log into your account on Betway.
Choose the "My Account" section.
Select "Withdraw Funds."
Go with the "EFT" option.
Add your banking information.
Enter your withdrawal amount.
Click on "Withdraw Now."
The funds will take up to 2 business days to be credited to your bank account.
Troubleshooting Common Withdrawal Issues
Let's review the most common issues you may encounter while withdrawing your funds from Betway.
Withdrawal Takes Too Long
Usually, withdrawals may take longer than deposits. For example, EFT payments are not processed on Sundays. The experts will handle your application the following working day. Be prepared for a brief delay in collecting your winnings if you request a withdrawal over the weekend. However, M-Pesa and Airtel withdrawals should be processed instantly.
If the funds take too long to arrive, contact Betway customer care.
Insufficient Amount of Bets
You can only use your first stake deposit to withdraw funds. For example, you deposited KES 500, then bet KES 50. It means that you can withdraw up to KES 50. The restriction will be removed once you have fully wagered the initial deposit.
Technical Issues
Sometimes all payment systems suffer technical problems; cut them some slack. The issues will be fixed in no time. Contact customer care managers to find out the current situation.
No Response From Customer Service
Typically, Betway customer service representatives are prompt in responding to your queries. You can try contacting them through several forms of communication, such as by phone, email, or live chat. The support team is committed to providing exceptional customer service and handling any problems you may run into. They are accessible around the clock.
SMS Withdrawal on Betway in Kenya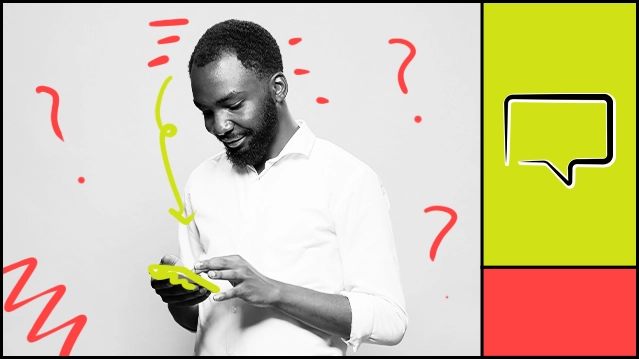 Betway offers another option for those who want to withdraw their funds via SMS. It is a quick and straightforward method. Naturally, a lot of people are concerned about security when employing this strategy. However, rest assured that every transaction is secure.
How to Withdraw Money From Betway Using SMS in Kenya
See the detailed algorithm below.
Compose an SMS in the following format w#the amount you wish to withdraw#your Betway pin code. For example, if you want to withdraw KES 100 and your Betway pin is 12345, the SMS will be w#100#12345.
Send this text to 29029.
Wait for the SMS confirmation.
Your funds will be transferred shortly.
Requirements and Fees for SMS Withdrawal
There are no withdrawal fees at Betway. Mobile networks and payment methods, however, are free to impose their own fees and taxes.
How to Withdraw Funds via Betway App
If you go mobile with your betting, you can withdraw your funds via the Betway app.
Start the app.
Log into your account.
Open your profile and choose "Withdraw Funds.".
Select your desired withdrawal method.
Enter the amount.
Confirm the transaction.
Tips for Successful Withdrawals on Betway in Kenya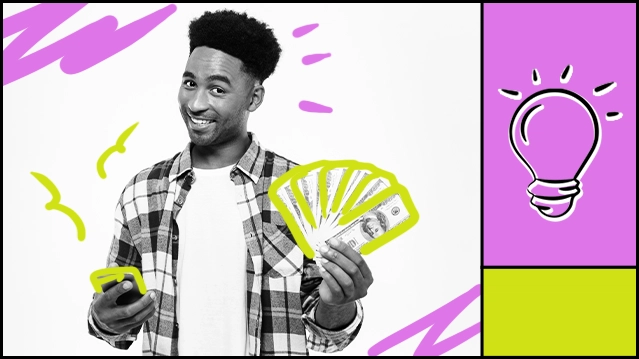 Provide accurate information about yourself and legal banking details while enrolling with the platform.
Make sure you know the minimum and maximum withdrawal limits.
Check with your payment provider to find out if any withdrawal fees apply.
Follow the terms and conditions of the bookmaker to avoid having your account deemed invalid and losing any winnings.
Best Practices for Withdrawing Money Securely and Efficiently
First of all, follow the tips we shared in this review. Also, remember that Betway is a legal and transparent bookie, so your money will not disappear into thin air even if the withdrawal is delayed. Worst comes to worst, it will be returned to your account. Though we enlisted several issues you may face during the transaction, in most cases, withdrawals are processed hassle-free.
Common Mistakes to Avoid While Withdrawing From Betway
Do not panic if your withdrawal takes a while. Transfers may be delayed due to various reasons, such as maintenance or network errors.
Do not disregard the service's terms and conditions.
When entering your personal information and banking information, avoid using borrowed or incorrect details.
If something goes wrong with your withdrawal, get in touch with customer service using any of the available methods.
Conclusion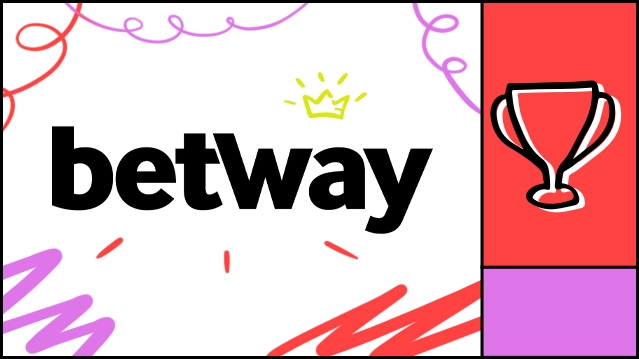 Due to the wide range of withdrawal options that meet the various demands of Betway users, the withdrawal process is simple and hassle-free. The bookmaker provides a perfect choice for everyone, whichever option you prefer. Simply adhere to the step-by-step instructions provided for your preferred method to ensure a flawless withdrawal experience. The daily restrictions, turnaround times, and potential fees for each method must also be acknowledged. Enjoy your adventure with Betway!
FAQ
What are the requirements for withdrawal on Betway?
You can only withdraw money if you are a verified user. Also, mind that you cannot withdraw bonuses, but only your winnings.
Do you need an ID to withdraw money from Betway?
For any financial transactions within the platform, you need to verify your account. Your ID, passport, or driving license will be enough. You can find a more detailed guide in our
Betway review
.
What happens when you win on Betway?
If you win, your winnings will be automatically credited to your account. The winnings may not always be instantly visible since the system may require some time to process the game's results. You can use the funds for further betting or withdraw via any withdrawal method of your choice.
What is the easiest game to win money on Betway?
Your best game depends on your skills. However, we can advise Blackjack, which is considered a casino game with high odds of winning.
Does Betway have a cashout?
Yes, it does. You can avail of the Betway cashout in your bet slip. Check if any wagers in the slip can be cashed out, and choose the one you want to settle early.