Bangbet Kenya is one of the leading online sportsbooks on the local market. This company is known by nearly every bettor in the country, and that's not without reason. Local punters tend to consider this betting platform very convenient and truly entertaining since it provides a great number of events and betting options. Perhaps, compared to other multinational sportsbooks, this company still has the potential to grow bigger, but that doesn't stop it from already being a renowned platform at its current level. One of the coolest features of the site is its mobile application, which we will review in today's article. Be ready to discover its main characteristics and ways to install it.
Mobile Version of Bangbet Sportsbook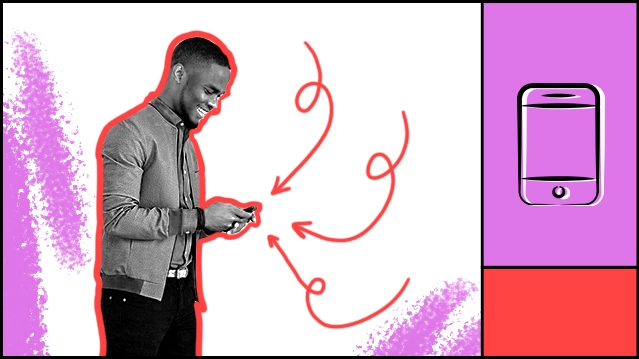 The mobile version of the betting platform is basically a smaller and handier version of the desktop website, which we found really cool since all the bookie's main features may be accessible from a mobile device. The company made lots of functions available for its mobile users, including the bookie's sports library, a variety of events, odds, betting options, promotions, and casino games. Speaking of casino games, it is, without a doubt, very cool that the platform managed to integrate such activities into its mobile application.
Sadly, the bookie's sports collection is not very large and mainly focuses on football events, but the company still provides betting services on other popular sports in Kenya, such as Basketball, Table Tennis, and Rugby.
Bangbet Mobile App – Pros & Cons
Not every mobile application is perfect; each software program has its advantages and disadvantages, which is totally normal. Even though the Bangbet app seems quite convenient and simple to use, it also has its inconveniences and lacks some specific features that could be improved by the company.
We remarked that the mobile app has more ups than downs, but we still decided to analyze its characteristics and compare them. Let's check it out!
Pluses
Efficient for mobile betting
Smooth and rapid navigation
Simple to use 
Permits betting on the go 
Numerous events and betting options
Minuses
Limited sports collection
No iOS application
Poor payment methods selection
Bangbet Sportsbook Mobile App for Android
At the moment, the Bangbet mobile application is, unfortunately only available for Android users, which is quite disappointing. Hopefully, the company will fix this issue soon so that all users of the platform may access the mobile application without any problems.
Speaking of the Android app, we may surely affirm that it is quite good and offers very neat betting options, whereas its interface is pretty much the same as the official website. It is easy to access since it may be downloaded right from the bookmaker's website via a special link. We particularly recommend obtaining the application only via this link since it is legal and safe and will prevent you from installing fraudulent software from external sources.
We suggest taking a look at the procedure itself.
The app installation doesn't take more than a few minutes, which is really nice.
Android App Requirements
Before proceeding with the installation procedure, we recommend always checking the app's system requirements. Those requirements often get updated and may change from time to time, which is completely normal since the software is constantly changing and evolving.
Taking the time to check the app's installation conditions is a necessary procedure in order to verify if your device is compatible with the current version of the program. It would be quite disappointing to download an app that could not function properly on your gadget, right? That's why we suggest discovering the app's system requirements at the moment.
Android version required: 5.0 or above
Size of the file: 5.8 MB
Free storage required: at least 6 MB
How to Register With Bangbet Sportsbook via Mobile App?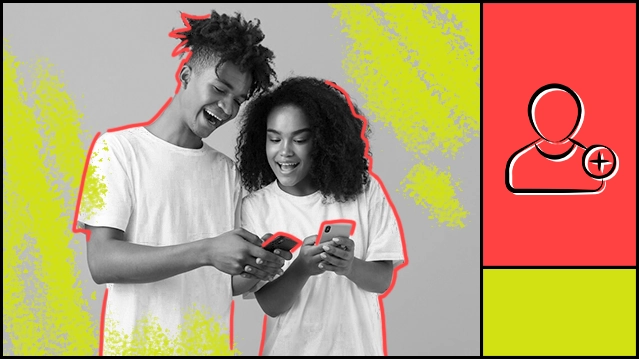 With the Bangbet mobile app, members have the possibility to access all the same functions as on the website, which means that the company also made it possible to create an account directly via the application as well. This procedure is quite simple and rapid, just as on the official website. New users usually don't have any problem joining the sportsbook via their mobile devices; on the contrary, most newbies prefer registering on the platform via the mobile application since it is more convenient and handy. Even though the whole procedure is very simple, we decided to develop a short guide so our readers would not get lost. Let's take a look.
How to Login to the Bangbet App?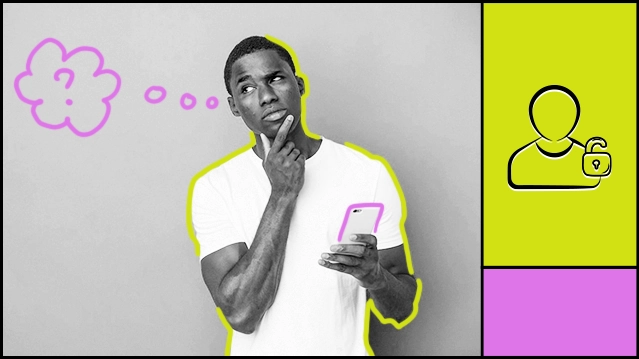 You may have already guessed that logging in is certainly as simple and rapid as registering on the platform. Actually, it is even quicker since this procedure doesn't require providing any specific information except the data you entered during registration. However, without logging into your account, you will not be able to access any of the bookie's features and will be unable to place bets.
To access your personal profile, simply open the mobile app and locate the "Log In" button right next to the "Register" one. Click on it and provide the required information; that's all! This procedure really takes only a few seconds and is definitely not complicated.
How to Deposit at the Bangbet App?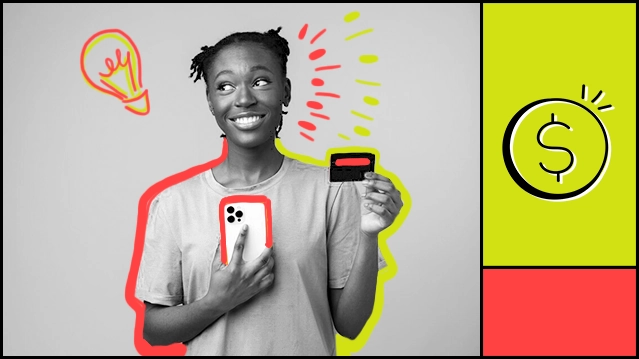 Depositing is an essential part of sports betting, and most punters know it very well since, without investing funds, it is not possible to participate in any kind of betting activity, play games, or even profit from promotional offers. Speaking of Bangbet, it is not an exception because the money you deposit on the platform is basically the money you use when placing bets or playing casino games. Unfortunately, the company doesn't propose a vast array of payment methods for this procedure as well as for the withdrawal procedure, but most bettors don't find it too disturbing.
Obviously, the bookmaker made depositing accessible via its mobile app as well, which is why we decided to review it rapidly along with the withdrawal procedure.
Deposit
At the moment, the company provides its members with only two payment methods for depositing, which are Airtel and M-Pesa. These options are very popular in Kenya and considered safe; that's the reason why Bangbet probably integrated them. Speaking of the deposit procedure itself, it is quite rapid and straightforward; even new bettors don't have particular inconveniences when investing their funds, which is certainly a good sign. Let's take a look at our short guide explaining the procedure itself.
Withdrawal
After earning some cash on the platform, most bettors wish to take it out as soon as possible, and with Bangbet's rapid withdrawal process, we may confirm that it's totally possible. As stated previously, the company provides only two payment options for this procedure, so keep that in mind in case you prefer other methods.
If you are okay with what the company has to offer, you may take a look at our short guide and proceed with your withdrawal.
How to Place a Bet on the Bangbet App?
Betting via the desktop version of the sportsbook is, without a doubt, very easy and quick, as many bettors have remarked. Most sports enthusiasts are used to betting via a computer, which is why, when switching to the mobile app, some get lost and don't quite understand the procedure. That's very common among members; however, it is also very curious since the process via the app doesn't differ much from the traditional one. The company made its mobile application as convenient as possible so that all users may profit from a user-friendly experience, and we hope that with our guide, even new bettors will access the operation easily. Let's check it out.
Before proceeding to the betting procedure, you may also profit from bonuses if there are any available.
What Can I Find in the Bangbet App?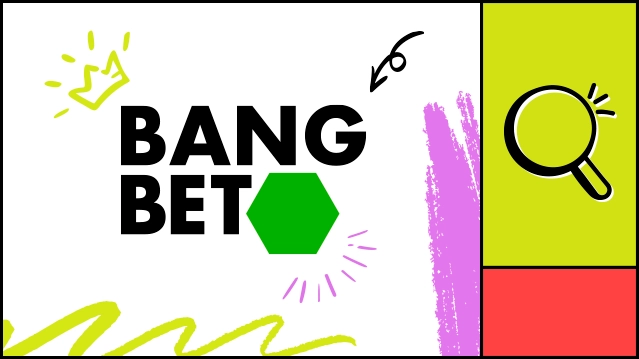 Since all the features accessible in the bookie's mobile application are nearly identical to those on the desktop version, you will probably not discover anything special if you are already a member of the platform, except that all these functions are easier to access.
On the other hand, if you're a totally new Bangbet bettor and wish to explore the bookie's features via its app, you will probably be quite pleased because the sportsbook has numerous betting and gaming options that are very appealing. We suggest discovering them together.
Sports Betting
One of the main and probably most popular features of the Bangbet app is, without a doubt, sports betting. Since the company primarily focuses on this type of activity, most of the functions accessible on the platform are related to this specific form of gambling. That's why the company puts so much emphasis on developing its sports betting options and offering its members the best experience.
In the sports betting section, you may discover a decent amount of sports to bet on, cool markets and options, and great odds. We were quite disappointed because of the sports collection's size since it is not very large. Anyway, the organization also provides live betting on sports, which is really pleasant, especially for those members who prefer dynamic betting.
Virtual Betting
Besides offering betting services on traditional sporting events, Bangbet also provides its members with the possibility to participate in virtual betting, which is very popular among local bettors.
Virtual sports are basically computer-generated sporting events and matches; the game's odds are usually fixed in advance by the program generating the game, as is the outcome, which is compared to the odds and absolutely randomized. Members may place bets on this type of sport via their mobile device or from the website and profit from a unique experience.
Casino
Apart from betting on sports and anything related to them, the bookmaker made casino games available on its platform as well. The games proposed in the Casino section of the website and application permits users to spice up their classic activities on the platform and benefit from a more dynamic and intriguing experience.
The company has a generous collection of games and slot machines, including classic ones such as "Classic Roulette" or "Lucky Poker" or brand-new ones such as "Super Phoenix." Every player will surely find the game that suits them the most.
Conclusion
To sum up, we should definitely confirm the fact that Bangbet is surely worth the time since the company provides very neat betting services along with other games and even provides casino options. All of its functions may be accessed from the desktop site as well as via the mobile application, which is really convenient and easy to use.
The mobile app seemed really cool to us since its interface is neat, it is simple to navigate, and it permits us to profit from the sportsbook features very quickly. Besides, we were impressed by the rapidity of the sign-up process, which is, without doubt, an advantage for the program's usability. The only things that seemed quite disappointing to us were the bookie's small sports collection and poor payment method array. In this BangBet review, we gathered most of the data regarding the sportsbook's app and features, but in case you still have questions, you may check the FAQ below.
FAQ
How many times can I withdraw money per day via the Bangbet App?
The company doesn't impose any concrete limits.
Should I pay for using the Bangbet app?
Absolutely not; it is totally free.
Does Bangbet App offer live streaming services for mobile apps?
Unfortunately, no.
How to Place & Use Free Bets with Bangbet Mobile App?
The same way as via the desktop site. 
Is it safe to make payments through the Bangbet mobile portal?
Yes, sure. The company is licensed and safe.
Where can I find the Bangbet promotions in apps?
Simply navigate to the "Promotions" tab.
Can I see how much money I have deposited using my mobile device?
Yes, you may check it out in your personal profile.