With an abundance of betting destinations, Kenya has grown into a gambling Eldorado for seasoned and novice punters. They are genuinely spoilt for choice and sometimes have issues with finding a decent bookmaker that fits their needs in this plethora of options. So, here we are to share some tips and life hacks on one of the most well-liked Kenyan bookies, Betway. Namely, we will guide you through the process of funding your account on Betway.
You can read in-depth research on the bookmaker in our Betway review.
Sadly, Betway does not operate in Kenya anymore. We hope that the bookmaker will come back soon to this region.
BetWay Deposit Methods in Kenya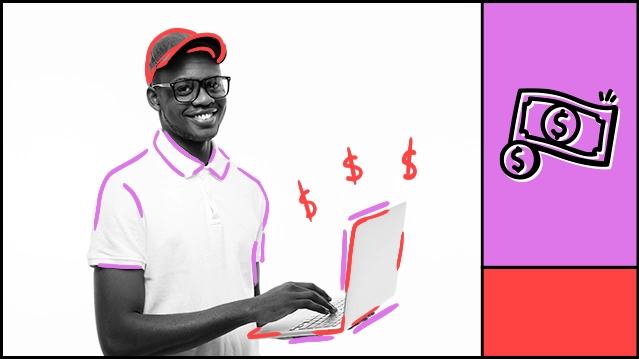 To meet the needs of Kenyan consumers, the bookie offers an array of payment options, assuring a smooth and comfortable experience. We will look at all of the methods available on the platform, from mobile money services to conventional banking solutions.
Overview of Betway Deposit Options in Kenya
Betway offers a number of payment options for its Kenyan punters.
M-Pesa
M-Pesa is a widely used payment system in Kenya. For consumers to swiftly add money to their accounts, the mobile money option has been seamlessly incorporated into the Betway platform. Deposits via M-Pesa can be executed without visiting the Betway website or app. You can instead pay straight through the M-Pesa application. We will explain how to do it step-by-step.
Airtel
Used by most Kenyan bettors, Airtel is another fast-growing provider of mobile money services. You can top up your Betway account via the Airtel Money app.
Credit Card
Alternatively, you can credit funds on your Betway account with your Visa or Mastercard. You can also save the details of your credit card in your profile for future reference. The platform will keep this information confidential.
Comparison of Different Deposit Methods
All payment methods available for Betway customers are instant and smooth, so it's up to you to choose. For your convenience, we prepared some helpful information on limits and processing time for each payment option.
Deposit Limits and Processing Time for Each Method
All payment options on Betway deposit funds immediately. In rare cases, transactions can take a while. Wait for 10-15 minutes and contact customer care if your money doesn't arrive. Deposit limits for each method are as follows:
| | | | |
| --- | --- | --- | --- |
| M-Pesa | Minimum deposit: KES 10 | | Maximum deposit: KES 140,000 |
| Airtel | Minimum deposit: KES 10 | | Maximum deposit: KES 140,000 |
| Credit card | Minimum deposit: KES 2 | | Maximum deposit: KES 1,000,000 |
How to Deposit in Betway Kenya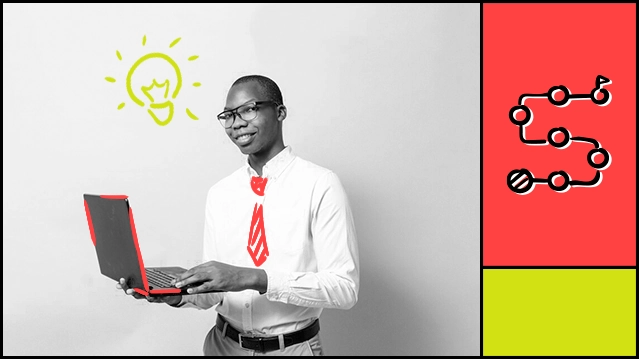 We prepared a how-to tutorial for all the payment options Betway has to offer.
Step-by-Step Guide for Each Deposit Method
M-Pesa Online
You can load money via M-Pesa on the website or via the M-Pesa app on your phone. Let's start with the online option and do it step by step.
Open the Betway website.
Choose to log in.
Select "M-Pesa" as your payment option.
Follow the instructions offered by the system.
After your transaction is processed, you will receive a text.
This was fast, right?
Airtel Money
Open Airtel Money on your phone.
Select "Make Payment."
Choose "Paybill."
Enter 880185 as a business number.
The account name is "Betway."
Enter the desired amount.
Type your pin code and confirm the transaction.
Wait for the confirmation code.
Credit Card
Log into your account.
Choose "Deposit."
Select "Credit Card" or "Debit Card."
Add the desired amount. 
Choose to proceed.
Add your card details and approve the terms and conditions.
Tap "Continue to Pay."
Wait for the transaction to be processed.
Troubleshooting Common Deposit Issues
It is highly unlikely that you will experience any issues while processing your deposit on Betway. However, even the best cloth may have a moth in it. Let's see which rocks you can stumble upon while depositing your account.
Transaction Takes Too Long
Your funds should arrive instantly. In a rare case scenario, the transactions can take up to 48 hours. You don't have to wait that long, though. Contact customer care to find out what happened to your betting funds.
No Feedback From Customer Care
Typically, Betway customer care managers are efficient with their feedback on your queries. However, you can try reaching them via other communication channels. There are many ways to get in touch with them, for instance, by live chat, email, or phone. The support staff is dedicated to offering outstanding customer service and resolving any issues or problems you may encounter. They are available around the clock.
BetWay Paybill Deposit in Kenya
You can use M-Pesa services to process a paybill deposit to your Betway account.
How to Deposit Money Through M-Pesa
Multiple Kenyan bettors use M-Pesa, a very secure mobile banking platform. With this solution, funds can be transferred to your Betway personal account quickly and safely. Let's do it step by step.
Open the M-Pesa on your phone.
Choose "Paybill."
Use 880185 as the business number.
Add your account number.
Type in the desired amount.
Enter your M-Pesa pin code.
Confirm the transaction.
Wait for the confirmation from the system.
Requirements and Fees for Paybill Deposit
Betway does not charge any extra fees on top of paybill deposits. However, your service operator might do so. There are no special requirements aside from having a verified account with the bookie.
Betway Bonus on Deposit in Kenya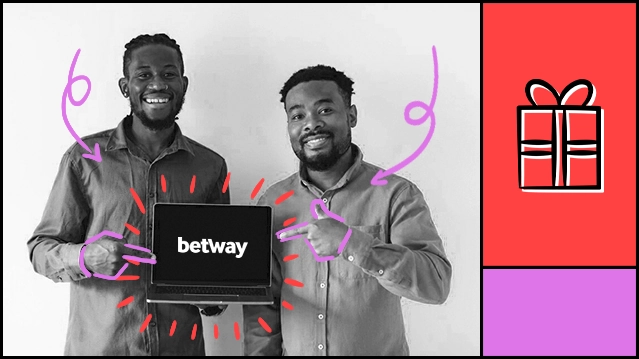 Yay, Betway has special welcome bonuses that are credited after your first deposit. This bonus is unquestionably the most well-liked promotional offer on the website.
Overview of Betway's Deposit Bonus Promotions
Members can take advantage of the first deposit incentive to receive up to KES 5,000 in free bets and 50% of their initial platform deposit. Terms and conditions apply.
Terms and Conditions for Bonus Offers
Certainly, there are some rules that need to be considered. Remember that you must first invest money on the platform in order to be eligible to get the welcome offer incentive. Additionally, you must place bets with odds of at least three to get your welcome bonus money. Be aware that you cannot withdraw the bonus before using it on the website. However, you can take part in sports betting, earn money, and withdraw your winnings after.
The bookmaker reserves the right to alter the terms and conditions of the offer without prior notice. Consult the bonus section on the website to check current terms and conditions before making your first deposit.
How to Get Your Deposit Bonus
You will get your deposit bonus right after you send some funds to your account. We prepared a how-to tutorial so that you don't get lost.
Open the BetWay website.
Click "Register" to launch your account on Betway.
Add all the requested details and confirm.
Wait for the confirmation code from the system.
Deposit some funds to your account via any available payment options.
Wager the deposit amount three times with odds of 3.0 or greater.
Your bonus will be credited to your account.
Complete the wagering requirements the bonus comes with.
Tips for Successful Deposits on Betway in Kenya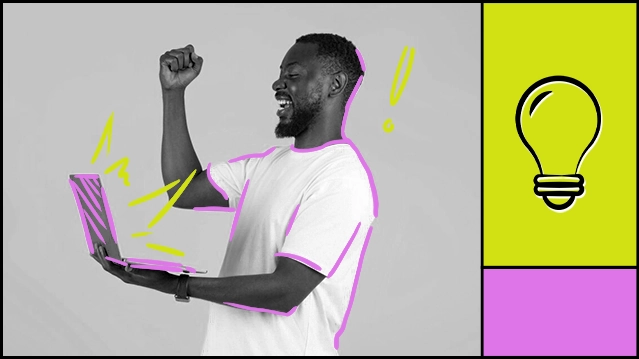 Provide accurate information about yourself and legal banking details while enrolling with the platform
Make sure you know the minimum and maximum deposit limits
Check with your payment provider to find out if any deposit fees apply
Respect the terms and conditions of the bookmaker to avoid having your account deemed invalid and losing any winnings
If you intend to deposit money into your Betway account through the website or the app, make sure you have a strong internet connection to ensure the transaction is successful
Best Practices for Making Deposits Securely and Efficiently
Betway is a legit and secure bookmaker. If you abide by the terms and conditions of the platform and use our step-by-step guide, your deposit will be made smoothly and hassle-free.
Common Mistakes to Avoid While Depositing on Betway
Do not disregard the terms and conditions of the service
Do not provide borrowed or incorrect details when filling in your personal data and banking details
Do not hesitate to contact customer services via different channels if something goes wrong with your deposit
Conclusion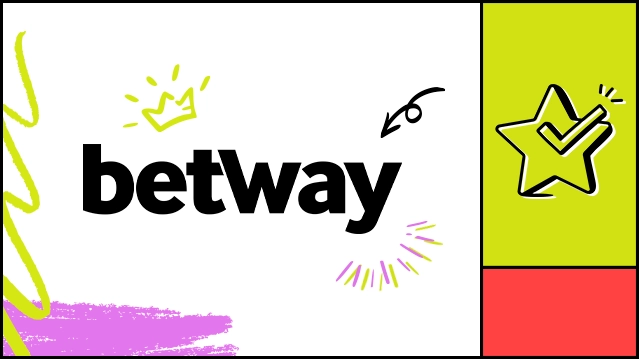 M-Pesa, Airtel Money, and card transactions are the main options accessible, making it easy to deposit money on Betway in Kenya. With immediate, fee-free deposits and minimal requirements offered by each option, you may fund your account and start placing bets immediately. We hope our tutorial came in handy for you. Launch your Betway account, top it up, and enjoy your safe betting experience with Betway!
FAQ
Which bank is Betway using?
Betway offers M-Pesa and Airtel payment systems as their primary payment methods. However, you can also use your Mastercard or Visa card from any bank.
What is the maximum withdrawal at Betway?
Betway has specific withdrawal limits. With M-Pesa, you can withdraw a maximum of KES 70,000 per day. With Airtel, you can withdraw a maximum of KES 50,000 per day.
How long does it take to withdraw money from Betway bank?
Typically, all withdrawal methods offered by Betway are instant. However, due to technical issues, withdrawal time can reach 24 hours. Don't worry; it is improbable. If your withdrawal takes too long, contact Betway customer care.
How do I know I won on Betway?
If you have an account on Betway and have placed some bets, the system will send you a heads-up should your bet win. Alternatively, you can follow up on your bet in your account.
What happens if you don't cash out on Betway?
You don't have to cash out if you don't want to. You can wait till your bet is settled and get your winnings in full. Read more about how Betway cash out works in our detailed review.