Kenya has recently grown into a top-notch go-to betting destination with plenty of legit and safe bookmakers, SportyBet being one of them. Its customers can quickly and hassle-free place wagers through the online platform using a desktop version or any internet-enabled mobile device. Additionally, SMS can be used for betting. Furthermore, Sportybet provides a user-friendly betting interface that is ideal for casual gamblers. However, aside from the sportsbook and available betting options, it is crucial for each punter to have access to their winnings at any time of day or night. Therefore, we prepared a tutorial on how to quickly withdraw your funds from SportyBet and enjoy them to the fullest.
If you want to check other perks the platform offers, check out our SportyBet review .
Understanding SportyBet Withdrawal Options in Kenya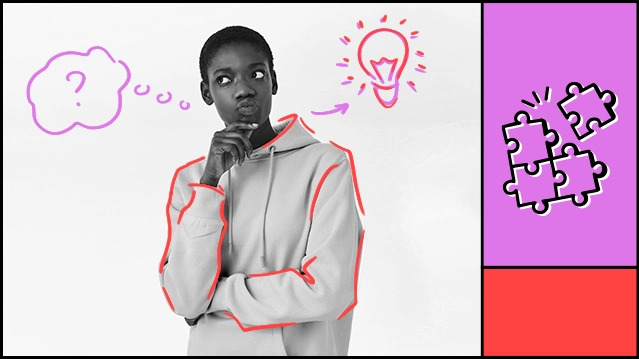 Let's start with an overview of withdrawal options provided by SportyBet. Too bad, it won't be a long read since the bookie has scanted payment options.
Overview of SportyBet Withdrawal Methods in Kenya
Despite being a well-liked bookmaker in Kenya, SportyBet offers limited payment methods. Basically, you can withdraw funds only via M-Pesa.
Luckily, M-Pesa is a super popular payment system in Kenya, so most local punters are happy with this option.
Withdrawal Limits and Processing Time
Withdrawal procedures with any bookmaker are subject to their own rules and regulations, such as time limits and processing time.
Withdrawal Limits
The platform's withdrawal limits are quite relaxed. However, we will recount them below so you can plan your financial transactions within the platform wisely. Naturally, there are certain restrictions.
The minimum amount you can withdraw from the platform is only KES 10
The maximum amount per withdrawal is estimated at KES 70,000
Daily transactions are limited to KES 140,000.00
All withdrawals below KES 500 will be charged with an extra KES 15 withdrawal fee (if your withdrawal amount is over KES 500, no extra charges apply)
Processing Time
Since the bookie doesn't use any long-term payment options, such as bank transfers, all withdrawals should be completed instantly or shortly. Contact customer service if your transaction takes longer than expected.
How to Withdraw Money From SportyBet in Kenya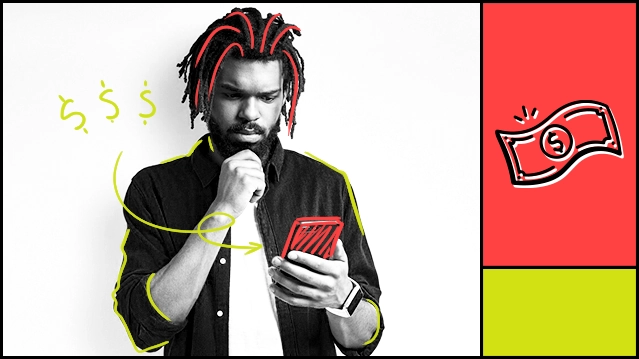 You can withdraw your winnings via the website on your computer or its mobile version on your mobile device. Alternatively, funds can be withdrawn from your account via SMS. We will review all the options below.
Step-by-Step Guide for Withdrawing Money via Mobile or Web Platforms
Here is the guide on money withdrawal.
The bookie cautions that certain carrier fees may apply depending on your withdrawal amount.
Troubleshooting Common Withdrawal Issues
Generally, users do not experience any issues while withdrawing funds from their SportyBet account. However, bad things happen to good people, so everything is possible. We listed some problems you may face when trying to get your winnings.
Transaction Takes too Long
Typically, withdrawals via M-Pesa are processed instantly. If your funds take too long to arrive, try the following tips:
Relax and wait 15 more minutes
Double-check for the confirmation from M-Pesa to make sure your transaction was initiated
Contact customer care services
In some cases, the transaction may take up to 24 hours due to technical issues.
Money Sent to a Wrong M-Pesa Account
Your funds are automatically transferred to a M-Pesa account linked to your phone number. You must ensure that you enter the right SportyBet account information and customer data as instructed on the website. If a mistake is made, SportyBet disclaims all liability for returning these funds, and your account will not be credited. You will receive your money if you add your correct number during your registration. Contact customer care if you don't receive anything within 15 minutes after the transaction is confirmed. Kenyan customers can reach SportyBet at 0207640825. Alternatively, you can use the chatbot at the bottom of the webpage.
SMS Withdrawal From SportyBet in Kenya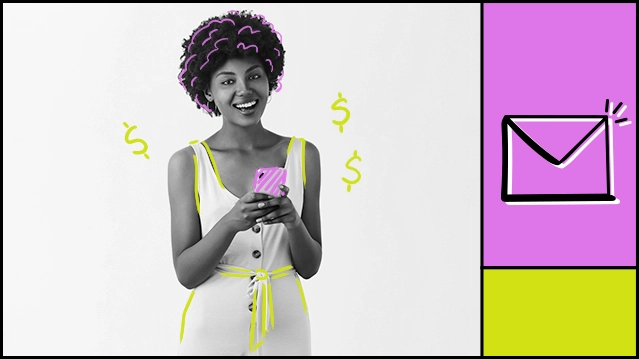 It might look weird for punters from other countries, but bookies in Africa offer many options reachable by sending a message from your phone. For example, you can withdraw funds, deposit your account, inquire about your balance, and place bets. SportyBet is no exception. With this platform, you can deposit your account in a couple of easy-peasy steps. We prepared a quick how-to tutorial below.
How to Withdraw Money From SportyBet Using SMS in Kenya
To withdraw funds from your account via M-Pesa, you must own a valid Kenyan phone number.
Send the following SMS: "withdraw#[amount]"#[PIN code]" to 29123. For example: "withdraw#1000#1234."
Wait for the confirmation text from M-Pesa.
Wait. Your funds should arrive shortly.
Requirements and Fees for SMS Withdrawal
There are no special requirements for SMS withdrawal. But withdrawals below KES 500 will be charged a carrier fee of KES 15.
Tips for Successful Withdrawals on SportyBet in Kenya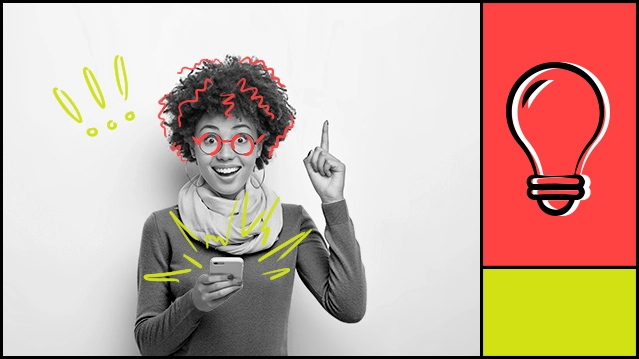 Add only correct personal information and valid banking details when you register with the platform
Abide by the terms and regulations of the bookie; otherwise, your account will be deemed void, and all your winnings will be forfeited
Check the applicable fees before initiating the withdrawal
You can follow up on all completed and initiated transactions in your account
If you withdraw your funds via the SportyBet website, make sure you have a stable internet connection to complete the transaction successfully
Always gamble responsively to enjoy your betting and make the most of it
Best Practices for Withdrawing Money Securely and Efficiently
SportyBet can boast a valid license from Kenyan gambling authorities, and all transactions within the service are safe and secure. Follow the tips and algorithms specified in this review, and your money won't take long to get into your pocket.
Common Mistakes to Avoid While Withdrawing From SportyBet
Do not violate the terms and conditions of the platform
Do not exceed the daily withdrawal limit
Do not provide wrong credentials when filling in your personal information and banking details
Do not hesitate to contact customer care if something is wrong
Conclusion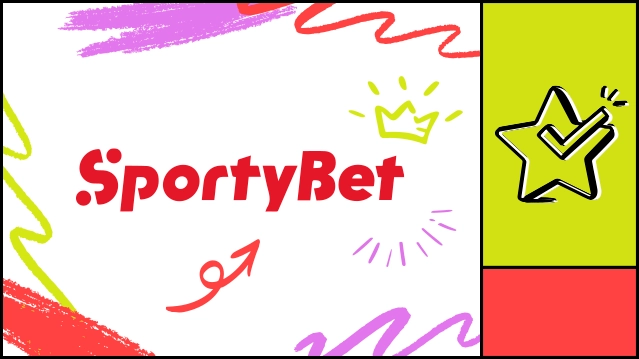 SportyBet is a one-stop shop that aims to satisfy the requirements of gamblers in numerous markets. Unfortunately, limited payment options may disappoint some potential customers. However, the platform offers M-Pesa, which is a widely used solution in Kenya. As a result, there is a high chance that a Kenyan bettor already has an account on the platform. If not, signing up with M-Pesa is very simple. Our text above covered everything related to money withdrawals on SportyBet. In addition, we reviewed potential problems, provided in-depth explanations of the techniques, and listed essential details.
FAQ
Why can't I withdraw all my money from Sporty Bet?
You can withdraw your funds which are considered winnings from your bets. Only limited payment options are available on SportyBet, but most Kenyan punters are happy with those. You can find a detailed guide on how to withdraw from SportyBet in our review above. Before withdrawing funds, register with the platform, provide the correct personal data and phone number, and win some bets.
Who is the highest winner on Sportybet?
Allegedly, the biggest winner on SportyBet is Mr. Bayoa from Nigeria, who won NGN 50,000,000 on SportyBet.
Who is the owner of SportyBet?
The bookie was founded by Sudeep Dalamai Ramnani in Nigeria in 2013. He is the owner and the CEO of the company.
Is SportyBet fake or real?
SportyBet is a legal and secure bookmaker in Kenya.
Which Bank does Sportybet use?
Unfortunately, SportyBet does not support bank transfers. You can only use M-Pesa and SMS transfers as payment methods.
How to join SportyBet?
You can join SportyBet by registering with the bookie. To do so, follow the steps below.
Open the SportyBet website.
Navigate to the tab "Register" in the upper right corner.
Enter your valid Kenyan phone number.
Create a secure password.
Confirm your sign-up with a code sent by the system.
Fill in all the missing details in your profile.
Now you can deposit funds to your account and start placing bets.
Does SportyBet have a cashout?
Yes, there is a SportyBet cashout option. You can avail of the Sportybet cashout in your bet slip. Check if any bets in the slip can be cashed out and make your choice.