Pluses
Easy-to-use platform
Wide range of sports
Competitive Odds
Multiple Betting Options
Live Betting and Streaming
Mobile Compatibility
Minuses
Limited Payment Options
No Online Casino
Operates Only in Kenya
| | | |
| --- | --- | --- |
| Bonus offer | | 8/10 |
| Betting variety | | 9/10 |
| Mobile experience | | 8/10 |
| Payment options | | 8/10 |
| Betting experience | | 9/10 |
| Support | | 9/10 |
| Summary | | 8/10 |
SportyBet is a popular sports betting platform in Kenya, thanks to its extensive selection of sports wagering markets, odds, and lines. This review will examine the sportsbook's features and what you can expect if you join.
SportyBet Bonuses and Welcome Offers
The platform provides new and existing customers with bonuses and welcome offers. These include cashback SportyBet free bets, rewards, and deposit bonuses. It is always best to check the website for the most recent promotions; offers may change occasionally. Also, the official website sometimes presents SportyBet gift codes.
Platform Usability and Functionality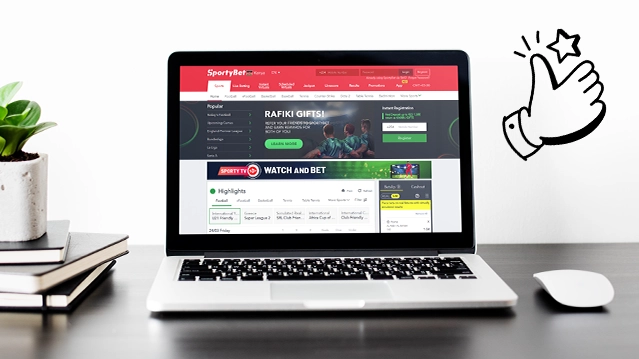 The bookmaker is a user-friendly platform with simple navigation and a fresh, contemporary design. The bookmaker is optimized for mobile, making it simple to make wagers while on the go. In addition, the platform's user-centered design ensures all features and options are simple to find and use.
Platform's User-Friendliness
Bookie's website is easy to navigate, with all features and options marked and accessible from the main menu. It is enjoyable to use the site because it is well-designed and has a contemporary vibe. Thanks to the platform's speed and responsiveness, you can easily and quickly make bets.
SportyBet Key Features and Advantages
SportyBet is the best sports betting platform that offers its consumers many features and advantages. A user-friendly interface on the platform makes it simple and handy for bettors of all experience levels to use. The platform also offers comprehensive sports coverage, providing a wide selection of sports and markets, including popular sports. Additionally, the platform offers live streaming and betting on a few sports and events. Additionally, it the mobile-friendly, making it simple to place bets and handle accounts from mobile devices for those who enjoy betting while on the go.
Languages
SportyBet Kenya operates only in Kenya with a user-friendly platform accessible in English and Swahili. However, punters of all linguistic backgrounds will have a seamless betting experience thanks to the website's clear and concise language.
Currencies
The bookie only allows Kenyan Shillings (KES) for deposits and withdrawals and is only accessible to gamblers in Kenya. This simple and practical currency selection does away with the need for currency conversion fees and makes it simple for users to manage accounts and make bets.
Mobile Betting Options
The SportyBet app gives users access to a variety of mobile betting opportunities. The platform has ensured bettors can make wagers and manage accounts from mobile devices. SportyBet's customers can place bets and handle users' accounts at any moment. It enables gamblers to keep track of wagers and never lose a chance to make a wager.
Security at SportyBet
Security and legitimacy are essential to the company. Your financial and personal information is protected by secure layer encryption technology used by the platform. In addition, you can be confident that SportyBet is a reputable sportsbook because it is authorized and regulated by the necessary organizations.
SportyBet Payment Options
M-Pesa is a simple and safe way for deposits and withdrawals at SportyBet in Kenya. M-Pesa is a well-liked mobile money service that enables users to quickly and easily send funds using smartphones. Kenyan punters can swiftly and conveniently transfer funds to and from SportBet accounts thanks to integrating M-Pesa into the platform.
Basic Rules of SportyBet
All users at SportyBet must abide by fundamental rules because the company follows industry standards and laws.
To wager on the platform, a punter must be 18 years of age or higher
Only one account is allowed per punter
The terms and conditions of the platform, including the lowest and maximum bet amounts, must be followed when placing any bets
It's crucial for users to become acquainted with the platform's fundamental policies and to abide by them at all times. A user's account may be suspended or terminated for violating the basic rules.
Sports Betting Markets, Odds, and Lines on SpotyBet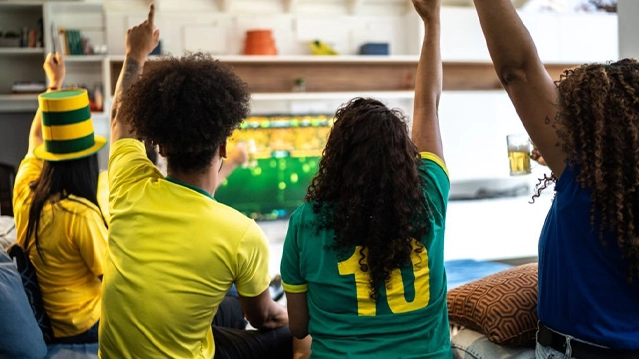 SportyBet is a prevalent option among sports bettors in Kenya because it provides many sports betting markets and odds. In addition, the bookie offers bettors a variety of options, with a focus on both local and global sports.
Available Sports
Sportsbook provides betting markets for various well-known sports, including baseball, basketball, cricket, tennis, MMA, and esports. You will find something to wager on at SportyBet whether you are a local or international sports fan.
Betting Markets
For each sport, the bookmaker provides a wide variety of betting markets, enabling punters to get creative and select the market that best suits their betting behavior and strategy. The most intriguing betting marketplaces will now be reviewed.
Match Winner
A wager can be made on the team or player the punter believes will win the match in this straightforward market.
Correct Score
A correct score means gamblers can wager on the event's final result. The odds for this option are usually very high.
Over/Under
In an over/under bet, a bettor wagers on whether the total number of points, goals, or scores tallied in a sporting event will be over or under a predetermined amount, known as the "line." It is a method to wager on a sporting event without picking a particular player or team to win.
10 Minutes Draw
10 Minutes Draw on SportyBet is a betting market that allows punters to guess the outcome of a sporting event within a 10-minute window. A 1X2 bet can be placed in this market, allowing bettors to select between betting on team 1, team 2, or a draw.
BetTypes
The bookie provides betting opportunities, allowing users to select the one that best suits their betting preferences and view. First, we'll review the most popular bet types with the highest odds.
Single Bet
A simple type of bet in sports betting is the single bet. A punter makes a single bet when they wager on just one outcome of an event, like the match or tennis court winner.
Accumulator Bet
This type of wager entails placing numerous wagers on various outcomes, with the winnings from each bet being added together to generate a larger payout.
Live Betting & Live Streaming
SportyBet's notable live betting and live streaming possibilities improve the betting experience for Kenyan sports bettors. Punters can make wagers on sporting events in real-time through live betting and watch the events they have bet on live through live streaming.
SportyBet Virtual Sports
The platform provides virtual sports betting, enabling users to bet on computer-generated simulations of sporting events. Virtual sporting events are made immediately and offer the chance for multiple wagers quickly, making virtual sports betting a fantastic option for gamblers wanting a fast-paced and exciting betting experience. The bookmaker presents an array of virtual sports, such as virtual horse racing, virtual greyhound racing, and virtual football. A random number generator decides the outcome of each virtual event, and the chances for each outcome are calculated using the results of the simulations.
eSports
Various esports events and competitions, including those for well-known games like Counter-Strike: Global Offensive, Dota 2, and League of Legends, are offered for betting at SportyBet. Esports betting provides a unique and fascinating way to experience the world of competitive gaming and has the potential to pay out highly. Esports betting on this platform might be a fantastic choice if you enjoy watching esports or are just looking for a fresh way to bet.
Online Casino Review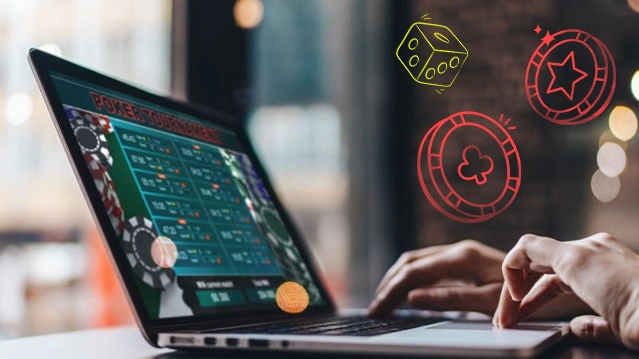 At this time, SportyBet Kenya does not provide an online casino. Users are consequently unable to access a selection of exciting casino games, such as slots and table games. Instead, the platform only offers sports betting, giving users a massive selection of games and markets.
Jackpot Rules
The company offers a jackpot competition where users can win big by correctly predicting the outcomes of 12 selected weekly matches. To compete, punters must have at least KES 50 in the account. The prize pool will be divided among punters who made the exact correct predictions, and there are also consolation prizes for picking 11 or 10 matches correctly.
Available countries
The bookie is only accessible in Kenya and cannot be accessed from any other country. In addition, punters must have a Kenyan phone number to utilize the platform, and all deposits and withdrawals must be made in Kenyan Shillings. For a detailed guide about registration, you can check out our article "SportyBet Registration."
Prediction Tips
Sports betting can be exciting and fun to enjoy your favorite sports and earn money. Making accurate predictions, however, can be difficult and necessitates understanding the sport and the competing teams or players. Here are some suggestions to assist you in making proficient bets.
Monitor the latest team, player, tournament news, statistics, and trends
Look at the teams' or players' most recent performances if you decide to bet on them
Take advantage of bonuses and promotions
Set a total budget and stick to it. Keep clear of impulsive or emotional betting
It's crucial to remember that there is no method to win all your bets on sporting events. Sports betting involves certain risks, and even the most accurate predictions can occasionally be wrong.
Customer Support
The company prioritizes customer satisfaction and offers excellent assistance via different SportyBet contacts, including email, phone numbers, and social media. In addition, the helpful and experienced customer support team can handle any questions or concerns regarding betting or account-related issues. The company's dedication to outstanding customer service guarantees a smooth and enjoyable experience for all users.
Conclusion
SportyBet is a reputable sports betting platform that provides many benefits, including a large selection of sports and markets, competitive odds, numerous betting options, live betting, and streaming. In addition, users can easily make bets and manage accounts because it is mobile-friendly and has a mobile website and app. Even though it has some drawbacks, like limited payment options, it still offers a fantastic overall sports betting experience. As a result, SportyBet is a top choice for sports bettors.
FAQs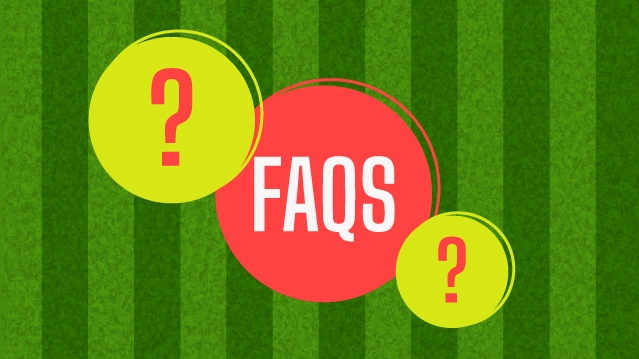 Can I trust SportyBet?
Yes, SportyBet is a trustworthy platform.
Is SportyBet closed in Kenya?
The platform operates in Kenya.
How long does it take SportyBet to payout?
SportyBet withdrawal is usually instant.
How to become a Partner?
To become a SportyBet partner, you need to reach them through email.
Who is the owner of SportyBet Kenya?
The owner is Sudeep Dalamai Ramnani.
Is SportyBet licensed in Kenya?
The bookie is licensed by Betting Control.
How to bet on SportyBet?
You can reach our article "How to bet on SportyBet Kenya."
Can I withdraw all my money from SportyBet?
Yes, you can withdraw your funds.
What bank does SportyBet use?
SportyBet deposit M-Pesa and withdrawal is the only accessible payment method.
Is it safe to play on Virtual Betting?
Yes. You can check our article "How to play instant virtual on SportyBet."